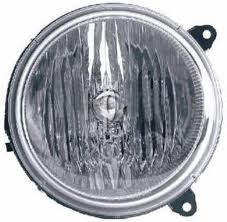 This company has changed its pricing policy to offer alternatives to auction buying or other methods for low price parts acquisitions.
Beaumont, Texas (PRWEB) April 02, 2013
The accessories market for vehicles is one that remains strong due to the amount of parts required to construct automobiles. While engines and transmissions represent two parts often changed, one of the most changed parts is headlights and assemblies. The AutoProsUSA.com company is now discounting its car headlights online to help buyers find a lower price. This company has changed its pricing policy to offer alternatives to auction buying or other methods for low price parts acquisitions. The discounts can be viewed online at http://autoprosusa.com/headlamp-assembly.
Most automakers outsource the manufacturing of components during vehicle production. This OEM manufacturing is one way that costs are reduced and production can be increased. One drawback to this production is that the parts can be difficult to find when a replacement is needed.
OEM parts are distributed by automakers to dealerships and the pricing can vary between companies. The new discounts applied to the parts now sold online are providing different alternatives to parts buyers.
The new inventory that is now for sale online is now complemented with a new search tool. This new tool provides faster access to OEM, used, performance and aftermarket parts. The AutoProsUSA.com company has invested into this new technology to ensure that pricing remains accurate and inventory is available to search daily.
These advancements are helping to provide the types of options that are not typically found through auction sellers or offline distribution companies. Both foreign and domestic parts and accessories are now included in the new search tool.
Warranty protection remains one of the factors that can influence the decision of a parts buyer. Because some parts sold online are in used condition, a warranty is not always attached with a sale. To help alleviate parts issues, The Auto Pros company is now providing the OEM warranty that is attached with OEM and aftermarket parts and is extending the protection for used parts sold online. These measures are helping to protect more buyers planning to purchase parts online.
About AutoProsUSA.com
The AutoProsUSA.com company is a leading seller of OEM, used, aftermarket and salvage auto parts online. This company now supplies thousands of parts around the United States and Canada at discounted prices. The upgrades and innovations that have been made in 2012 are now helping more customers to benefit. Through a low pricing measure, all parts sold from the AutoProsUSA.com resource online are sold at below MSRP pricing and no extra costs are added for warranty coverage. These efforts in customer service are helping to satisfy more buyers currently purchasing auto parts from online retailers.