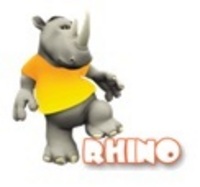 We at Rhino Car Hire want to be pro-active in tackling the issues created by the ash clouds
(PRWEB) May 22, 2010
Rhino Car Hire is helping to blow away the travel uncertainty which has been created by the ash cloud.
The low cost car hire company is offering full refunds to customers whose travel plans have been disrupted.
Numerous flights across Europe have been cancelled over the last month because of a volcano eruption in Iceland which has led to airspace being closed for safety reasons.
The ongoing problems caused by the ash cloud have created a real headache for European holiday makers and other flights worldwide.
Rhino marketing manager Phil Partridge said: "We at Rhino Car Hire want to be pro-active in tackling the issues created by the ash clouds."
"Although travel and car rental patterns may be up in the air we are putting our customers first in these uncertain times. You can rest assured that at Rhino car hire we are doing all we can to help customers plan for their summer holidays as normal."
Rhino car hire has an ash cloud special cancellation terms and conditions section on their website and a free cancellation and full refund policy. The company encourages customers to book their vehicles ahead of time in order to save money.
Therefore the cancellation policy means that they can still advance book vehicles without the fear of losing out should they need to cancel.
Mr Partridge added: "With this policy in place, we strongly advise our customers to continue booking their car hire as early as possible to secure the best rates and availability."
"They can do so safe in the knowledge that any cancellation or amendments required due to the potential ash cloud will be free of charge."
Some of the advantages of Rhino car hire vehicles if your flight has been cancelled are the ability to make one way journeys, or amend your booking up until the last minute.
For more information see the full cancellation policy
# # #