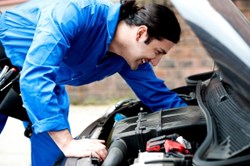 The installation of the calculator tool is offering approximate prices for all types of vehicle insurance policies agencies inside the U.S. are offering to motor vehicle owners online
Gainesville, FL (PRWEB) February 07, 2014
The calculation of insurance premiums is now expected be an easier process for North American motor vehicle owners using the Auto Pros company website. A car insurance premium calculator is now included in the set of tools available for average vehicle owners to use online at http://autoprosusa.com/insurance.
This enhanced calculator is included in the database of insurance providers to help consumers calculate the approximate cost of a monthly or annual motor vehicle insurance plan from rated agencies. This easy to use tool now provides access to different agencies throughout the U.S. that are offering coverage plans in the research system.
"The installation of the calculator tool is offering approximate prices for all types of vehicle insurance policies agencies inside the U.S. are offering to motor vehicle owners online," said one source at the Auto Pros company.
The calculator system is now link to the database online of insurance companies for 2014. American users of the company system have access to the database and the calculator to perform independent price reviews of agencies for almost every type of insurance product underwritten in the U.S.
"Every user of our system is given the option to explore companies at local and state levels in order to find the best discounts that are offered by companies this year and then calculations can be performed for pricing," said the source.
The Auto Pros company is planning to enhance the services that auto owners can find this year on the company homepage. The calculator tool inside the company database is one of the latest tools available. The warranties finder system now open at http://autoprosusa.com/auto-warranty is allowing instant exploration of warranty companies to find extended coverage plans for vehicles.
About AutoProsUSA.com
The AutoProsUSA.com company is one of the independent resources in North America providing insurance quotations for average motor vehicle owners online. This company continues to offer a range of support services for researching automotive providers online this year. The AutoProsUSA.com company also supports research for different automotive parts for sale using the research systems built for consumer usage online. This company provides toll-free phone support and other solutions to the general public when researching service providers in the U.S. All providers consumers are able to locate online are updated monthly.