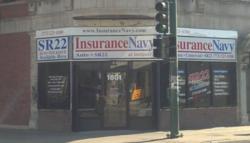 "Just because you've been with a company for years and have a 'longevity' discount doesn't mean you are getting the best deal. You should check your policies every so often. Call different companies and ask for a free quote,"
Palos Hills, IL (PRWEB) October 10, 2012
The recent news that onlines some car insurance companies in Chicago including is a good reminder to consumers to check all insurance policies. A number of insurers have recently raised their auto insurance rates, including Esurance which raised vehicle insurance premiums by 4.1 percent in Illinois.
"That's a pretty hefty hike," said said Fadi Sneneh, general manager of InsuranceNavy.com . "That could raise annual premium payments anywhere from $100 to $500 or more depending on the coverage."
He advised insurance policy holders to check their coverage and compare insurance rates regularly. He suggested each time a rate hike is announced, start shopping around. Otherwise, he said for auto insurance, once a year is good and on homeowner insurance, every four or five years is fine.
"Just because you've been with a company for years and have a 'longevity' discount doesn't mean you are getting the best deal. You should check your policies every so often. Call different companies and ask for a free quote," Mr. Sneneh said.
Insurance premiums vary widely, he said. Some people may find they can save several hundred dollars, or more, a year by switching policies.
"Yes, I understand that it's sometimes annoying to have to deal with insurance companies and agents. It can be aggravating to switch policies too. But if you can save what amounts to a week's pay, that more than pays for the time spent switching policies," he said.
While price shopping, make sure to compare coverage as well. Mr. Sneneh said it does little good to switch to a cheaper policy and lose the kind of coverage a person needs.
"Most insurance companies will be glad to compare policies and show you the difference between what they offer and what you have," he said. "This means you have to decide what you need in terms of coverage."
He offered this of questions to ask about insurance coverage:

Deductible amount? Could it be higher or lower?
What is covered? Get specifics.
How soon will an adjuster come if a claim is filed?
When repairs are needed, who must get quotes and how many quotes?
How long does it take to process a claim?
ABOUT INSURANCENAVY
InsuranceNavy.biz is the online department of Insurance Navy Brokers. Our Agency is licensed to transact all types of insurance products and services, including property, casualty, health & life. Our main emphasis is trucking insurance, used car dealers bonds insurance, and personal auto insurance as well as SR22. The agency is also licensed in the State of Indiana and State of Michigan. InsuranceNavy.com has agents who have been servicing thousands of clients since 1989. We are familiar with, and sensitive to the various cultures, ethnicities, and languages of our population. Our staff is multi-lingual (English, Spanish, Hebrew, Arabic, Russian, Polish.)