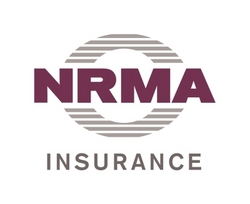 With so many of us in shopping centres picking up last-minute Christmas gifts, we're encouraging drivers to be patient and take extra care when parking
Brisbane QLD (PRWEB) December 20, 2008
NRMA Insurance is urging Queensland drivers to take extra care in car parks with parking-related prangs expected to spike in line with the Christmas shopping frenzy.
NRMA Insurance Queensland claims car insurance research revealed a 13 per cent jump in parking bingles in Queensland last December, compared to the annual average*.
NRMA Insurance Queensland spokesperson Frank Adler said around one in five collisions in Queensland was parking related, with the majority happening in busy shopping centres and precincts.
"With so many of us in shopping centres picking up last-minute Christmas gifts, we're encouraging drivers to be patient and take extra care when parking," he said.
"Allow for extra time to find a park and show some Christmas courtesy to other drivers. It's already a busy time of year, so you don't want a bingle adding extra angst."
Mr Adler said typical parking collisions involved reversing into other cars, runaway shopping trolleys and scrapes with pylons and poles.
NRMA Insurance Queensland offers the following parking tips for drivers:

Be alert at all times and watch out for other drivers who may disobey parking rules and traffic directions;
If you are reversing in or out of a car park, go slow and don't just rely on your mirrors - look over your shoulder too;
New car technology such as cameras and reverse sensors can help with reversing, but drivers still need to be aware of what is around them;
Where possible, reverse into a car park space, so it is easier to see in both directions when pulling out of the space;
Do your bit by returning shopping trolleys to their bay;
Use indicators every time you make a turn;
Don't pull out around cars that are waiting to drive into a parking space - be patient and give them room to move;
When taking out car insurance, consider a policy with a low excess to help ensure you are covered for smaller damage claims;
If you hit a parked vehicle, do the right thing and leave a note with your details;
If you witness a collision, pass on any information you have to the innocent party.
*Based on NRMA Insurance Queensland comprehensive car insurance claims 2007/08
About NRMA Insurance Queensland
NRMA Insurance is a leading provider of home insurance, car insurance, contents insurance and more for consumers in Queensland.
###