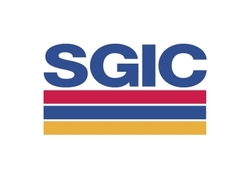 Friday always tends to be busier on our roads with work and school finishing and then some people rushing off to their weekend destination
Perth, SA (PRWEB) January 29, 2009
SGIC is urging drivers to exercise caution after it was revealed Friday is the worst day of the week for car collisions.*
The car insurance provider said collisions spike on Fridays by around 17 per cent above average, with the peak hour times of 3pm to 5pm being the worst time. Sunday is easily the least likely day of the week to have a collision, with the volume dropping by 30 per cent below average.
SGIC state manager Lee Jameson said the research was a timely reminder to take it easy on SA roads as we approach the Australia Day long weekend.
"Friday always tends to be busier on our roads with work and school finishing and then some people rushing off to their weekend destination," Ms Jameson said. "And no doubt tonight, with many expecting to take advantage of the long weekend, there will be even more drivers on the road."
"This increase in the volume of traffic on our roads means we should all be a little more cautious. This includes being aware of traffic and weather conditions, and above all, staying calm," Ms Jameson continued. "It's better to be patient and focus your attention on safe driving rather than end your week - and add to your stress with a crash."
Visit SGIC's Road Safety page for more information.
In the event of a car collision, SGIC recommends drivers:

stop and give assistance to anyone who is injured;
call an ambulance if required;
call the police if a person has been killed or injured, the other party fails to stop and/or supply details, a vehicle has to be towed, a driver appears under the influence of drugs or alcohol or there is damage to property;
exchange details, including date, time and location, name and residential address of the person responsible, license and registration details, make and model of the cars involved and insurance details;
collect the details of any witnesses and police involved; and
contact your insurance company.
About SGIC:
SGIC is an insurance provider in South Australia providing policies for car insurance, home insurance, health insurance, travel insurance and more. Visit the website for more details, get a quote and make a claim.
*Based on SGIC claims data.
###