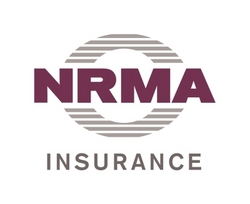 While Generation X is the most likely to talk on the phone while driving, it appears to be an issue for drivers of all ages
Brisbane, QLD (PRWEB) February 27, 2009
New research from car insurance provider NRMA Insurance has revealed Generation X likes to chat the most on mobile phones while at the wheel.
More than half (52 per cent) of drivers aged 30 to 39 admitted to using their mobiles while driving.
The revelation dispels the myth that Generation Y is most attached to their mobiles, with only about one in three (37 per cent) admitting to phone conversations while driving. The figure drops to one in four (24 per cent) for over 40s.
NRMA Insurance Queensland State Manager Brett Robinson said drivers increased their risk of crashing when they split their attention between driving and other activities.
"While Generation X is the most likely to talk on the phone while driving, it appears to be an issue for drivers of all ages," he said.
"Many drivers use hands-free technology, but the phone conversation, itself, has the potential to distract them from what's happening on the road."
Mr Robinson said in-car phone conversations may be due to Queenslanders being increasingly time poor - forcing many to catch-up with friends, family and work colleagues from behind the wheel.
"Being busy shouldn't compromise safe driving," he said.
"If we lose focus on the road, even for a split second, the consequences can be serious."
Mr Robinson added that men (36 per cent) were more likely than women (29 per cent) to chat while driving.
"We're encouraging all drivers to put their phones away," he said.
"If you have to make or take a call or send a text message, stop in a safe place, and then continue the drive with your mind on the road."
*Based on Woolcott Research commissioned by NRMA Insurance February 2009.
About NRMA Insurance Queensland
NRMA Insurance offers car insurance, home insurance, CTP insurance and more in Queensland.
# # #