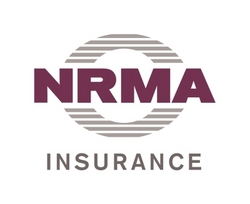 We can't always control the accuracy of GPS technology but we can control our hot-headedness
(PRWEB) December 25, 2009
As the Christmas road trip season approaches, NRMA Car Insurance is encouraging Queenslanders not to get frazzled with their GPS, after research revealed nearly two-thirds of drivers (62 per cent) blamed the technology for getting them lost*.
NRMA Insurance spokesperson Sue Hawkins said a GPS could be a real comfort when heading into unfamiliar territory and was far safer than juggling a traditional road map while at the wheel.
"We can't always control the accuracy of GPS technology but we can control our hot-headedness," she said.
The car insurance provider's research revealed more than a quarter of Queensland drivers with a GPS were getting frazzled and into "carguments" with their passengers.
"The technology may not always get it right but you're only adding to your stress levels and risking your safety with an argument," Ms Hawkins said.
"It's safer to stay calm, pull off the road and reprogram your GPS."
According to NRMA Insurance, nearly 30 per cent of drivers in the Sunshine State rely on a GPS to get around, with ownership highest among men. More than a third of male drivers in Queensland (35 per cent) use a GPS, compared to less than a quarter of female drivers (24 per cent).
Despite the fact so many of us rely on this handy technology, more than 40 per cent of the drivers surveyed said they didn't always trust their GPS to give them accurate directions.
Ms Hawkins advised drivers to avoid dangerous situations by resisting the urge to reprogram their GPS while driving.
"Convenience should never compromise safety on the road," she said.
"If you lose concentration while behind the wheel - even for a second or two - the consequences can be serious.
"If you think your GPS is giving you the wrong directions and you need to re-program it, we encourage you to pull over in a safe place first. And if you know you're prone to GPS distress, maybe it's a good idea to take along a traditional road map as back up."
*Based on a survey of 2100 drivers in Australia by Pure Profile for NRMA Insurance, September 2009.
About NRMA Insurance QLD
NRMA Insurance is a provider of Travel Insurance, Home Insurance, Motorcycle Insurance, Car Insurance and more in Queensland.
###