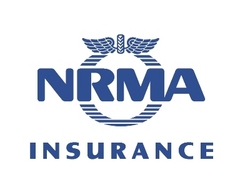 With so many of us in shopping centres picking up last minute Christmas presents, we are encouraging drivers to be both patient and focussed when entering and exiting car parks
Sydney, NSW (PRWEB) December 24, 2008
NRMA Insurance is urging last minute Christmas shoppers to be patient especially in and around shopping centres, after research revealed December is the worst month for parking prangs.*
Last year the car insurance provider recorded more than 2,500 parking bingles in December alone - about 80 a day.
NRMA Insurance spokesperson John Hallal said the majority of parking prangs occur in busy shopping areas where a high volume of cars regularly arrive and exit car parks.
"With so many of us in shopping centres picking up last minute Christmas presents, we are encouraging drivers to be both patient and focussed when entering and exiting car parks," said Mr Hallal.
"Around 16 per cent of all car collisions are the result of parking, and those annoying little dents, scratches and bumps cost on average around $1600 in repair costs.
"Typical parking collisions include hitting other cars, trolleys, railings, walls and pylons and many are caused when reversing," he added.
Mr Hallal said adhering to the road rules of the shopping precincts, was particularly important in avoiding a parking bingle.
"Disobeying traffic signals and signs, including driving the wrong way up a one way street and parking in non-allocated parking spaces are two common ways of creating unnecessary driving hazards.
"This may well be the busiest time of the year at shopping centres, so drivers should allow for extra time and be considerate of other drivers," he added.
NRMA Insurance offers the following tips to driver:

Be alert at all times and watch out for other drivers who may disobey traffic signals, such as one-way signs, or park incorrectly, creating collision hazards
If you are reversing in a car park, go slow and don't just rely on your mirrors - look over your shoulder too
New car technology such as cameras and reverse sensors can assist drivers when they are reversing, however drivers still need to be aware of what is around them
Do your bit to keep the car park free of obstacles and hazards by returning shopping trolleys to their bay
Use indicators every time you make a turn
Don't pull out around cars that are waiting to drive into a parking space - be patient and give them room to move
If you are involved in a collision and hit another parked vehicle, do the right thing and leave a note with your car insurance details - nobody wants to come back to their car and find it damaged with no details left
If you witness a collision, pass on any information you have to the innocent party
*Based on NRMA Insurance comprehensive car insurance claims 2007/08
About NRMA Insurance
NRMA Insurance is a provider of insurance products within New South Wales, ACT and Tasmania. Visit NRMA online for details on car insurance, home insurance and more.
###