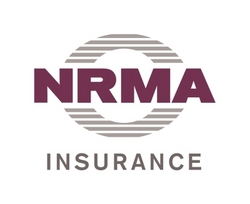 Our research found nearly half of Queensland beachgoers leave their keys on the sand unattended while they swim**
(PRWEB) February 6, 2010
NRMA Insurance is urging Gold Coast beachgoers to keep their car keys safe on the sand now the holiday crowds have gone. The car insurance provider has found one in four cars stolen from beach areas is taken using the key*.
NRMA Insurance Queensland corporate affairs manager Sue Hawkins said car thieves often found easy targets on beaches, as swimmers and surfers could often be overly relaxed about security.
"Our research found nearly half of Queensland beachgoers leave their keys on the sand unattended while they swim**," she said.
"With most of the holiday crowds gone, local beaches are quieter and residents may be lulled into a false sense of security."
Ms Hawkins said the most popular places for hiding keys and valuables on the beach were obvious, such as in a towel (53 per cent), shoe or sock (47 per cent) or in clothing pockets (43 per cent), but urged beachgoers to think like a thief.
"It really pays to be vigilant – check your car doors are locked and windows are up and pop back to your car every so often, just to make sure everything's alright," she said.
"Better to take some extra care than to step off the sand and find your car has been broken into or worse, stolen."
NRMA Car Insurance recommends these tips for beachgoers to help keep their keys and car safe.
Keys:
Don't be tempted to leave your keys in a hiding spot on your vehicle - thieves know them all;
Don't leave your keys unattended on the sand - take turns with your mates, keeping an eye on your gear;
If alone, use your service or spare key when you go to the beach and store it in something watertight that can be hung around your neck or secured in swimmers or a wetsuit.
Car:

Always lock your car when leaving it unattended;
Never leave valuables in your vehicle;
Alarms can attract attention to your vehicle and scare off a thief.
*Based on NRMA Insurance comprehensive motor claims 2006-2009
**Based on a survey of 2700 Australian households by Pure Profile for NRMA Insurance, January 2010
About NRMA Insurance
NRMA Insurance is a provider of Car Insurance, Home Insurance, Travel Insurance, Motorcycle Insurance, Business Insurance and more in Queensland.
###