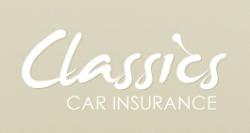 If you think about it, there are numerous ways that you can save money on your classic car insurance...
Stoke on Trent, Staffordshire (PRWEB) May 13, 2012
Through its comparison website, Classics Car Insurance has been connecting classic car owners with suitable insurers for some time with a view to them saving money on their insurance premiums. The panel of insurers have been specially chosen for their service levels, the features and benefits of their classic car insurance policies and the premiums they charge.
K9 Media operate and own, not only this website, but also several other highly successful comparison price websites.
Andy Biggs, who is CEO of K9 Media , said: " If you think about it, there are numerous ways that you can save money on your classic car insurance but here are some to be going along with: -
1. Comparison Sites – yes, you can get your local insurance broker to do some research for you and obtain quotes or you can pull out the Yellow Pages or go on the Internet and contact a number of insurance companies direct yourself. However, why not save some of that precious commodity known as time and, instead, visit one or two specialist websites, like ours for instance. Key in the required information and you could be presented with a number of classic car insurance quotes normally listing the cheapest quote first from the insurers on the panel. You can also look at most insurance companies' product particulars to make sure the cover provides you with exactly what you are looking for. You can then make your choice of insurer and, in many instances, you can complete the proposal form on-line.
2. Classic Car Owners Clubs-many insurers offer a discount if you are a member of one of these clubs so, as well as receiving numerous other benefits from being a member, you may also be able to save some money on your insurance premiums.
3. Mileage- be realistic about the number of miles you will drive in the vehicle. If you do less than say 1,500 miles per annum there is no point insuring the car for up to say 5,000 miles per annum as your premiums will be higher.
4. Valuation- a realistic Agreed Valuation is sensible. If your classic car's true value is £50,000 why insure it for £90,000 and have to pay a higher premium.
5. Voluntary Excess – if you are prepared to pay more towards the cost of any repairs than the normal excess then this will reduce your premiums.
6. Security – if your car has an alarm or tracking device fitted and is locked in your
garage whenever it is not being driven your premium is likely to be lower."
About Classics Car Insurance
Classics Car Insurance puts the owners of classic cars in touch with a select number of insurance companies, through its comparison website, with a view to getting an excellent deal on their classic car insurance here in the UK.
For more information about Classics Car Insurance, visit the website at http://www.ClassicsCarInsurance.co.uk