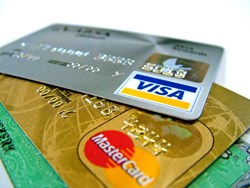 The financial services market as a whole has seen a 3% decline year-on-year.
(PRWEB UK) 24 August 2012
Research from Experian has found that 10 out of every 10,000 applications for insurance policies were fraudulent during the period between April and June 2012, compared to 12 out of 10,000 for the same period last year. 86% of the attempted fraud was reported as having been committed by first-party fraudsters using their own identity and providing incorrect information about their circumstances.
The report revealed that it is not only insurance that has benefitted from a reduction in attempted fraud. The financial services market as a whole has seen a 3% decline year-on-year. The areas that have seen the most improvement though are motor finance and insurance providers.
This could be encouraging news for drivers trying to seek out cheap car insurance. If fraud levels continue to drop insurance providers could start to re-coup some of the costs paid out on fraudulent claims which could have a positive effect on premiums.
Andrew Goulborn, Commercial Director for car insurance comparison site Tiger.co.uk, commented: "This is certainly encouraging news for the insurance industry, but whether or not it will have a positive impact on the UK's honest motorists remains to be seen as it is very early days. The Association of British Insurers estimates that undetected insurance fraud claims total £2.1 billion a year, which costs individual policyholders an average of around £50 a year on their premiums. This is certainly good news but, as ever, we would recommend that drivers compare car insurance using sites like Tiger.co.uk to shop around for the best deal available to suit their individual circumstances."
About http://www.tiger.co.uk:
Tiger.co.uk is a trading name of Call Connection Ltd. Tiger.co.uk is a UK based, independent car insurance comparison site, offering insurance quotes from over 150 motor insurance brands. Call Connection Ltd is authorised and regulated by the Financial Services Authority (number 308374).