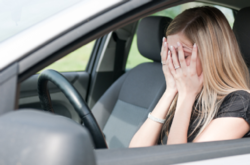 Every month we look at a number of different driver profiles and track the changes in the pricing of car insurance quotes.
(PRWEB UK) 20 June 2013
Six months ago - on December 21st 2012 to be precise - saw the implementation of a new piece of EU legislation, the Gender Directive. The Directive banned insurers from using gender as a standalone rating factor, causing UK insurance companies to re-evaluate the very fundamentals of how they set policy prices for life, health, income protection and annuities.
Independent car insurance comparison site Tiger.co.uk has produced new research showing how the Gender Directive has impacted on car insurance prices over the last 12 months, with a particular focus on the effects it has had on younger motorists.
Andrew Goulborn, Tiger.co.uk's Commercial Director, provided some background on the research: "Every month we look at a number of different driver profiles and track the changes in the pricing of car insurance quotes. We have done this since the start of 2010 and publish the data each month to give UK motorists a snapshot of industry price trends."
The latest release of data clearly shows the impact that the EU Gender Directive has had on car insurance prices for younger drivers. Historically, younger women have usually enjoyed lower premiums than their male counterparts as they are perceived by insurers as being lower insurance risks. As drivers age, the difference in pricing between genders narrows and disappears. This pricing bias was based on decades of empirical actuarial analysis and reflects the fact that young female drivers tend to have lower impact accidents than young male drivers.
Banned from using gender alone as a core rating factor, insurers have had to re-price their policies and the Tiger.co.uk research clearly shows how young men have benefitted from this whilst young women have seen their policy prices soar.
The illustration used here tracks car insurance prices for 20 and 25-year old male and female drivers over the last 12 months, with data shown on an indexed basis. The shifting price pattern is clear, as Andrew Goulborn highlights: "Over the last 12 months we've seen premiums for our 20-year old female driver profile increase by just over 25% - more than 10 times the current rate of general consumer inflation, with most of this increase coming in the last 6 months. 25-year old women have fared better, with prices roughly on a par with those of a year ago."
"Young male drivers, however, are seeing policy prices drop. Premiums for 20 year old men are some 14% down on those recorded a year ago, whilst 25-year old men have fared even better, with policy rates almost 25% lower".
Clearly the EU Gender Directive is taking its toll on younger female drivers and the traditional "gender gap" has been negated. One potential solution for young women motorists struggling to afford their increased premiums is to turn to new-breed telematics car insurance policies, many of which are overtly targeting this group with brands such as Drive Like A Girl and Girls Drive Better.
Tiger.co.uk's Andrew Goulborn explained: "Telematics-based car insurance policies use actual driving behaviour as a core rating factor so if anyone - male or female - is a relatively safe driver, then this could provide relatively cheap car insurance and this is particularly the case for younger drivers. We've seen massive interest in telematics policies from our site users and as a result we now feature more of these brands than any other comparison site."
ABOUT TIGER.CO.UK
Tiger.co.uk is a trading name of Call Connection Ltd. Tiger.co.uk is a UK based, independent motor insurance comparison site, offering insurance quotes from over 150 motor insurance brands. Call Connection Ltd is authorised and regulated by the Financial Conduct Authority (FCA number 308374).