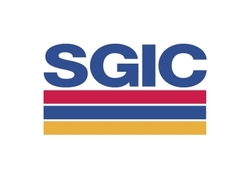 The research suggests that many people are simply too busy to be able to dedicate as much time to the community as they would like
Adelaide, SA (PRWEB) March 17, 2009
New research commissioned by car insurance provider SGIC has revealed three out of five South Australians (59 per cent) wish they could do more for local community groups and charities, blaming a lack of time as the biggest obstacle.
SGIC State Manager Ms Lee Jameson said SGIC is encouraging South Australians wanting to do more for their local community to participate in its annual Community Grants program.
"The research suggests that many people are simply too busy to be able to dedicate as much time to the community as they would like," Ms Jameson said.
"Through the Community Grants program we're offering South Australians the ability to do this, without having to sacrifice much of their time or spend a cent."
Under the program, applications can be made online for a grant of up to $5,000 (including GST) if the community group's work falls into the areas of crime prevention, road safety, emergency readiness and response, or the environment.
"The Community Grants program provides a great opportunity for SGIC and local community groups to work together to build a safer and greener neighbourhood," Ms Jameson said.
"So far we've seen some great results from the program. Awareness and education, particularly in the areas of road safety and home security is increasing, which is great news for our customers, our business and the wider community."
Since launching the program in 2003, more than $3.5 million worth of grants have been invested in community groups nationally. Applications for a Community Grant can only be lodged online at http://www.sgic.com.au/grants prior to March 31.
For more information on the SGIC Community Grants program, visit http://www.sgic.com.au/grants.

Based on Woolcott Research commissioned by SGIC February 2009.
Community Grants are available in four main categories:
Crime Prevention
Initiatives suitable for consideration in this category include programs that increase safety and security in local communities by reducing the opportunity for crime or by targeting persons at risk of becoming criminal offenders. Initiatives also considered are ones that change attitudes and practices of people around the protection of property, people and the workplace. Examples: Early intervention programs that target youth 'at risk', educational initiatives aimed at increasing safety and reducing vulnerability to crime.
Road Safety
Initiatives considered will be programs that seek to change behaviours on the road and reduce the likelihood and severity of road incidents. Preferred initiatives are programs that are based on evidence either from a previous program or have a sound theory which aim to create a positive safety impact and will most likely to lead to behavioural changes.
Emergency Readiness and Response
Initiatives suitable for consideration in this category will focus on creating awareness about the importance of preparation and response in relation to minimising the likelihood or severity of incidences in and around the home. Preparation, prevention and hazard minimisation programs which aim to reduce the incidence of damage to property and/or people during fires, storms or other hazardous situations as well as programs that focus on disaster or emergency response and/or recovery activities will be considered.
Environment
SGIC acknowledges that human induced climate change is a reality. Initiatives considered for funding will raise awareness and/or promote actions to combat climate change such as reducing emissions from vehicles, households or businesses, as well as programs which focus on areas such as renewable energy and carbon reduction. Energy efficiency initiatives will also be considered.
About SGIC
SGIC is a leading South Australian provider of general insurance, including car insurance, home insurance and contents insurance.
###