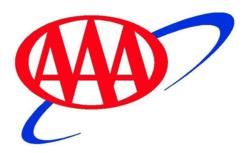 Recent uncertainly about the political turmoil in Egypt has helped to make investors nervous, forcing up the price of crude oil.
Oakland, CA (Vocus/PRWEB) February 18, 2011
Although demand for gasoline in the U.S. is dropping, the price at the pump is rising, largely thanks to uncertainty about international affairs. The Golden State's average gas price has jumped by six cents over the last month, according to the latest report from AAA Northern California, which tracks gas prices as a service to consumers.
According to AAA's latest report, all but two Northern California metro areas tracked by AAA saw a single digit increase at the pump over the past month. California's average gas price is the third highest among all 50 states. The Golden State's average for a gallon of regular, unleaded gasoline is $3.41, up six cents since last month's report on January 11. For perspective, that's 44 cents higher than California's average price on this date last year, when it was $2.97.
Northern California gas prices are now averaging $3.42, up seven cents from last month. In the San Francisco Bay Area, motorists can expect to pay an average price of $3.48, which is a 7-cent increase. The national average price of $3.12 is up by three cents, which is 47 cents more than the national price on this date last year, when it was $2.65.
"Recent uncertainly about the political turmoil in Egypt has helped to make investors nervous, forcing up the price of crude oil," explained AAA Northern California spokesperson Matt Skryja. "However, over the past week investors finally took notice that the United States' oil reserves had risen, showing a decrease in demand. This helped to stabilize the price per barrel."
According to the U.S. Energy Information Administration, weekly averages for gasoline demand have been dropping for the last six weeks. Just this week, traders begrudgingly agreed that market fundamentals—hefty crude supply and weak demand—needed to be accounted for and, while keeping one eye firmly trained on Egypt, oil prices began to retreat. This downward pressure on crude prices was compounded by strength in the U.S. dollar versus the euro. When the dollar strengthens, investors, including those holding foreign currencies, are less likely to invest in commodities, including crude, which pressures prices down.
The least expensive average price in Northern California can be found in Marysville and Chico where regular is $3.34. Of all the metro areas in Northern California where gas prices are tracked by AAA, Eureka's average price of $3.62 is the highest. It's also the highest price reported by AAA in the lower 48 states. The least expensive gasoline in the country is found in Casper, Wyoming, where for the second consecutive month the average price of gas is $2.68. Wailuku, Hawaii, holds the dubious crown for the highest average price in the nation, at $4.01 per gallon.
One way consumers can reduce the amount of money they spend on fuel is to shop aggressively for the lowest price. AAA now offers text alerts via mobile phone for the lowest local gas prices.
AAA's Fuel Gauge Report is the most comprehensive retail gasoline survey available, with over 100,000 self-serve stations surveyed everyday, nationwide. Data is provided in cooperation with OPIS Energy Group and Wright Express, LLC.
To sign up for text alerts with the lowest local gas prices, visit http://www.aaa.com/gas.
About AAA
AAA is one of the top five insurance providers in the state of California with nearly 1 million car insurance (auto insurance) policyholders and insuring approximately 1.7 million cars in California. AAA's insurance company, the California State Automobile Association Inter Insurance Bureau, began offering auto insurance in 1914. One out of every five cars on Northern California roads is insured by AAA.
Homeowners insurance was added in 1974 and has become California's fourth-largest insurer of residential property. In addition to auto insurance and home insurance, AAA offers motorcycle insurance, watercraft insurance, motorhome insurance, renters insurance, rental property insurance, flood insurance, umbrella insurance, travel insurance and life insurance to customers in approximately 20 states, including Nevada and Utah.
###