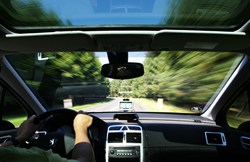 The way in which drivers are compensated for road accidents could be the cause of further increases in the cost of car insurance
(PRWEB UK) 7 January 2013
The way in which drivers are compensated for road accidents could be the cause of further increases in the cost of car insurance. Insurers are set to raise prices by up to 15% this year – and could impose a similar increase again in 2014 according to a recent article in the Daily Mail.
Over the past two years UK courts have been increasingly awarded annual payouts to motorists who have suffered serious injuries such as paralysis from car accidents. These regular payments have apparently been adopted because recipients of lump sum payouts have struggled to pay for care when the money has run out.
However, annual instalments can increase with inflation or if the victims condition deteriorates, which has created greater uncertainty for the insurers responsible for handling the payouts.
A spokesperson from Willis Re said, "Many reinsurers have become increasingly concerned about taking all of these variables on to their own balance sheets."
The rises will no doubt cause a double blow to young women drivers who have only recently seen the price of their premiums jump considerably due to European gender equality rules that were introduced in December.
Andrew Goulborn, Commercial Director at Tiger.co.uk commented, "Additional increases in the cost of car insurance will not be welcome news particularly for young female drivers. However if this amendment further supports victims of serious injuries then we believe that any additional costs is justified. We would always recommend that drivers shop around for their car insurance using a comparison site like Tiger.co.uk to compare prices from as many insurers as possible before committing to purchase.
About http://www.tiger.co.uk:
Tiger.co.uk is a trading name of Call Connection Ltd. Tiger.co.uk is a UK based, independent car insurance comparison site, offering insurance quotes from over 150 motor insurance brands. Call Connection Ltd is authorised and regulated by the Financial Services Authority (number 308374).
Attribution: http://www.dailymail.co.uk/news/article-2256380/Teenagers-face-3-000-car-insurance-changes-compensation-paid-o-crash-victims.html