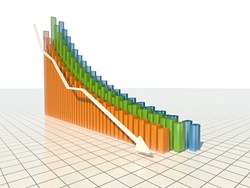 Tiger Watch provides the one of the earliest indication of movements in car insurance pricing.
(PRWEB UK) 23 March 2012
Independent car insurance comparison site Tiger.co.uk has today published the results of its March 2012 "Tiger Watch" car insurance price monitor. Their analysis of hundreds of car insurance quotes each month indicates that policy prices are continuing to fall, a welcome trend for Britain's motorists who have been hit by both fuel and insurance price increases in the last two years.
The data estimates that prices in March 2012 have fallen by more than 0.8% compared with those recorded a month ago. And compared with premiums in March 2011, the monitor shows a drop of over 1.9%.
Looking at the broader picture, the first three months of 2012 have shown a drop of about 0.3% compared with average prices in the last quarter of 2011. Compare car insurance prices against the first three months of 2011 and they are almost unchanged – recording an increase of just 0.1%.
Digging deeper into the research reveals some interesting gender and age variances in the driver profiles that Tiger Watch analyses each month. The results showed that prices for male drivers have in fact increased by some 1.9% compared to prices in March 2011, whereas female drivers experienced a decline in pricing of almost 6%. With new EU gender discrimination legislation for insurers coming into effect in December 2012, this variance in price movements by gender is perhaps surprising.
Andrew Goulborn, Tiger.co.uk's Commercial Director commented, "Tiger Watch provides the one of the earliest indication of movements in car insurance pricing and on the surface the March 2012 results show that market competition is helping to keep premiums stable. However, this comes after a period of high inflation in 2010 and early 2011 – looking at the 24 month figures we can see that average March 2012 prices are still some 33% higher than the average that we recorded in March 2010. Also worthy of note is that despite most motorists seeing little inflation in the market at present, young male drivers in particular are still experiencing increases in rates – our 20 year-old male driver profile saw prices increase by over 5% compared with a year ago.
As always our advice is to shop around for the right cover at the right price by using an independent car insurance comparison site like Tiger.co.uk, where 5 minutes effort can let you compare car insurance prices from more than 90 brands."
About Tiger.co.uk:
Tiger.co.uk is a trading name of Call Connection Ltd. Tiger.co.uk is a UK based, independent car insurance comparison site, offering insurance quotes from over 150 motor insurance brands. Call Connection Ltd is authorised and regulated by the Financial Conduct Authority (number 308374).