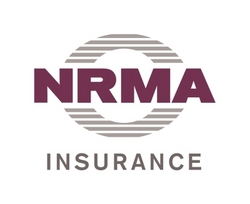 You're more tempted to play with an MP3 player or an iPod while driving because you can scroll through music looking for play lists, songs or artists - and that can really take your attention away from the road
Brisbane, QLD (PRWEB) March 21, 2009
New research by car insurance provider NRMA Insurance has shown almost one in five drivers under 30 may not hear what's happening on the road around them because they plug in their iPod or MP3 earphones.
The research has also revealed it may not be just those using earphones putting themselves and others at risk, with concerns many young people are fiddling with portable music players while driving. More than four out of 10 under 30s admitted to playing their iPods and MP3s while driving.
NRMA Insurance Queensland Motor Manager Frank Adler said using MP3 Players and iPods while driving was different to simply listening to a CD or the radio.
"You're more tempted to play with an MP3 player or an iPod while driving because you can scroll through music looking for play lists, songs or artists - and that can really take your attention away from the road," he said.
"It's a bigger concern if you're driving with earphones because you're not likely to hear sirens, horns or general traffic sounds around you, which can be dangerous for you and other drivers."
Although the research from the car insurance provider found under 30s were the most likely to drive with the mini music devices (44 per cent), 15 per cent of drivers aged 30 to 39 and eight per cent of those over 40 also took them on the road.
Mr Adler urged drivers to take a common sense approach to their portable tunes.
"If you're going to use iPods or MP3 players in the car, run the music through your car's speakers and get your playlists sorted before you get behind the wheel, so you're not choosing music instead of looking at the road."
For more information on road safety, visit http://www.nrmaqld.com.au.
*Based on Woolcott Research commissioned by NRMA Insurance February 2009.
About NRMA Insurance Queensland
NRMA Insurance provides car insurance, home insurance, motor insurance and more for consumers in Queensland.
# # #