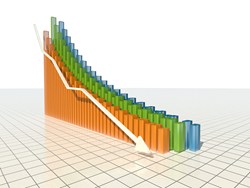 It would appear that the brakes have been well and truly applied to car insurance prices.
(PRWEB UK) 19 December 2012
Independent car insurance comparison site Tiger.co.uk analyses thousands of car insurance quotes each year in order to provide motorists and industry observers with access to the UK's most up to date overview of market trends.
The price monitor, Tiger Watch, is produced each month and also provides quarterly and annual market overviews. Pricing for 2012 is estimated to be some 3.25% lower than premiums quoted in 2011, providing welcome relief for the UK's hard-pressed motorists. With 2011 prices having rocketed by 16.5% compared to 2010, it would appear that the brakes have been well and truly applied to car insurance prices.
In terms of quarterly pricing the chart above shows data from 2010 to date and pricing in the last quarter of 2012 is the lowest seen for over two years.
Andrew Goulborn, Tiger.co.uk's Commercial Director, commented on the 2012 figures: "This year we have seen an overall decline in car insurance prices that should benefit most of Britain's drivers. A 3.2% decrease in premiums, in real terms, comes after the massive inflation seen from mid-2010 through to mid-2011. Insurance providers are continuing to compete hard for business, with December 2012 prices down about 6.6% compared to a year ago.
Like any averages, however, there are winners and losers. Young women drivers in particular have not enjoyed the drops in pricing seen by others, primarily as a result of insurers gearing up for the implementation of the EU Gender Directive on December 21st. As always, we would encourage all motorists to shop around for the best deals using Tiger.co.uk".
About http://www.tiger.co.uk
Tiger.co.uk is a trading name of Call Connection Ltd. Tiger.co.uk is a UK based, independent motor insurance comparison site, offering insurance quotes from over 150 insurance brands. Call Connection Ltd is authorised and regulated by the Financial Services Authority (number 308374).