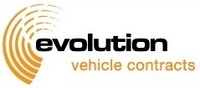 Our new website is the perfect one-stop shop for anybody wanting a new car but without the financial risk of buying one
Chesterfield, UK (PRWEB) September 20, 2007
Evolution Vehicle Contracts has launched a new website which promises to be the most transparent and user-friendly site of its kind on the web.
Car leasing and hire websites are habitually text-heavy, dour affairs that can be difficult for the user to navigate and inexplicit about what the company is offering.
However, Evolution Vehicle Contracts' site is fresh, easy-to-use and contains a host of unique features that will make it stand unequalled in the car leasing and hire sector.
Innovation number one is the payments calculator; a function that allows users to enter the details of the car they are leasing or hiring, the terms of the agreement and their projected mileage so they can calculate exactly what their monthly payments will be.
Selectable options also allow users to see exactly how much it would cost to customize their cars with extras like heated front seats or alloy wheels; whilst a tax liability function means they can search instantly for deals using price and car make / model criteria, without leaving the site.
All standard equipment is listed on the site, making it the most transparent site of its kind on the web. Users can find out at the click of a button exactly what specification their new car will come with.
Technical data is provided for all vehicles, allowing users to see instantly the all-important emissions information and what insurance bracket their prospective new car comes under.
And, if for some reason visitors cannot get the information they need from the site, a live support chat function allows them to communicate instantly, in real-time, with an Evolution Vehicle Contracts expert.
"Our new website is the perfect one-stop shop for anybody wanting a new car but without the financial risk of buying one," says Evolution Vehicle Contracts' director Lee Streets. "Whether you're looking for balance sheet or VAT benefits for your business or that dream car you've never quite been able to afford, we can provide the hire or lease solution to help you. Just visit our website to find out how we can help."
###