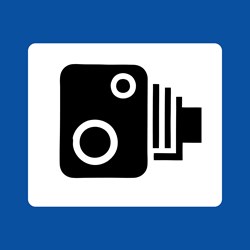 On average, approximately 12 % of drivers who requested car insurance quotes had had a brush with the law.
(PRWEB UK) 20 March 2012
With Saab, Chrysler and Porsche owners three times more likely to have points on their licence than drivers of the more humble Daewoo, the car you choose to drive seems to have a direct correlation with the way that UK motorists drive.
Tiger.co.uk today revealed its analysis of nearly a million car insurance quotes run through its site, producing a league table that correlates car marques with conviction history. The data is based on calculating the percentage of drivers of each car marque that claimed to have a motoring conviction, from an AC10 to an XX99 in the last five years.
On average, approximately 12 % of drivers who requested car insurance quotes had had a brush with the law. However when the data was analysed by individual car marque, a very distinctive pattern emerged.
Quite simply, drivers of more powerful, "prestige" models were shown to be far more likely to have had an endorsement on their licence. Perhaps not so surprising for drivers of Porsches and BMWs. But the more reserved image of Saab and Volvo drivers does not bear up well under this scrutiny, with both nearly twice as likely as a Renault, Nissan or Citroen driver to have been breaking traffic laws.
Andrew Goulborn, Tiger.co.uk's Commercial Director, commented: "It's interesting to see this data and I'm sure that motorists will decide whether this fits with their own experience on the roads. There's a fairly clear correlation here between the power of a vehicle and the likelihood of a driver picking up penalty points – primarily of course for speeding. We would encourage all drivers of all car marques to stay within the law and drive safely. Remember that in this instance, points certainly don't lead to prizes! In fact they will lead to considerably higher car insurance quotes".
For the full table of results, please visit http://www.tiger.co.uk/press-releases/does-your-car-determine-your-driving-style/.
About Tiger.co.uk
Tiger.co.uk is a trading name of Call Connection Ltd. Tiger.co.uk is a UK based, independent motor insurance comparison site, offering insurance quotes from over 150 motor insurance brands. Call Connection Ltd is authorised and regulated by the Financial Conduct Authority (FCA number 308374).