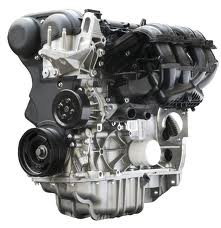 The build up of the inventory by Got Engines is one way this company is helping buyers connect with replacement motors.
Seattle, Washington (PRWEB) January 19, 2013
The sales of pickup trucks and SUVs each year represents a large portion of auto sales. The new and preowned industries sell equal amounts of passenger cars, sedans and luxury vehicles to buyers in the U.S. and Canada. This growth is one reason why the http://gotengines.com website is now selling car motors for sale for the Ford and Chevy brands online. These sales now include easier ways to find I4 and V6 motors for these brands from a trusted seller online.
Some of the best-selling vehicles in the past 25 years include the Focus, Fusion, Escort, Mustang and Taurus for Ford Motor Company. The General Motors company has its own best-selling brands like Cavalier, Malibu, Cruze and Monte Carlo. While these represent a portion of the vehicle lineups, millions of units have been sold and many vehicles remain used daily around the world. The build up of the inventory by Got Engines is one way this company is helping buyers connect with replacement motors.
The new stock that is for sale online can be searched easier due to a website upgrade. Since pricing between units can vary, a new method of price delivery has been added for customers. This quotation center provides in two mouse clicks what used to take several offline phone calls to receive. Complete pricing, warranty terms and no cost freight solutions are provided by Got Engines with this new quotation system. The company inventory is now linked to this new database to ensure accuracy at all levels for quoted pricing.
A price reduction sale was offered in the fall of last year for select motors in stock. The success of this program has allowed many of the sale prices to remain in effect. Apart from the Ford and Chevrolet additions, the Jeep, Chrysler, Isuzu and Toyota pricing remains unchanged. These pricing incentives are one example of the expansions that have been underway at this company over the past year. Scheduled roll outs of new programs are designed to take place this year to enhance current offerings.
The news announcement for the original phase of price drops can be found online at
http://www.prweb.com/releases/gotengines-used-engines/fall-sale/prweb9987214.htm. The information in this new release is expected to remain in effect until further notice.
About Got Engines
The Got Engines company started selling in 2007 online and is one of few companies still in operation in the preowned engines community. The auto industry slowdown in 2008 put extra pressure on many companies and the innovations that were made by this company have paid off. The inventory of car, truck and SUV motors has been increased based on consumer demand and discounted pricing. The Got Engines website is updated regularly with new pages, additions and incentives that are used by automotive customers. By lowering pricing and shipping free of charge, this company has been able to maintain its status as a secondary market leader.