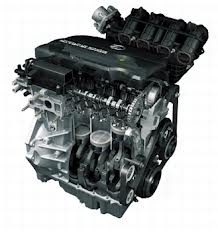 The CarEnginesforSale.com company now provides its warranty extensions as a courtesy to all buyers who purchase these units.
Detroit, Michigan (PRWEB) February 10, 2013
The lifeblood of the used vehicle is the strength, power and performance of the engine. It is typical for a preowned vehicle to have higher than average mileage and this can result in unexpected breakdown. The CarEnginesforSale.com company has car motors now for sale to the public and B2B clients entirely online. This company stocks Ford, Chevrolet, Toyota, Honda, Dodge, Plymouth and other brands sold for discount prices. This engine inventory can be browsed online at http://www.carenginesforsale.com/chevrolet-engines/chevy-car-engines-sale.
There are three options buyers typically have when searching for replacement engine. The first option is a brand new engine. These are sold by automotive dealerships as direct replacements in new vehicles and ones that are serviced. The high price of these installations can often exceed the value of a preowned vehicle. The second option is a used edition and these provide affordable prices although many motors have high mileage. These types could have reliability issues when compared with a new engine.
The third option is remanufactured. It is these rebuilt units that are now in stock and sold from the car engine inventory offered online. These reconditioned engines are built from the ground up and restored to like new operation. A precise process of evaluation, precision engineering and accurate testing is what produces a likely result for a rebuilt motor. These are designed to provide the same price range as used units although the lifespan is increased by many years.
The CarEnginesforSale.com company now provides its warranty extensions as a courtesy to all buyers who purchase these units from the company website or through telephone orders.
To help online buyers search for the motors now in stock, a new database system is been installed. This online access provides instant searching and sorting for the complete company inventory that is on the Internet. There are now hundreds of engines that have been added recently and new pages have been created for each type. The I4, V6 and V8 versions that are now sold can be found easier with the new sorting system. In addition to the easier search methods, price quotes can be obtained through the virtual system now in place.
About Car Engines for Sale
The Car Engines for Sale company recently launched its new and improved website online to provide one of the largest resources on the Internet for reconditioned motors. The company inventory has been expanded over the past 36 months and now includes nearly every foreign and domestic motor currently available. These specially rebuilt engines provide instant installation and a no hassle warranty program for all buyers. The Car Engines for Sale company discounts all of its engine prices and offers to ship all orders immediately after processing by service staff. This measure helps eliminate processing delays that can be common through sales made offline or through auction websites.