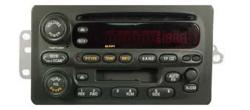 A customized quotation center for pricing is now published on the company website.
Sacramento, California (PRWEB) June 12, 2013
Accessories produced for automobiles can be obtained by contacting dealerships or licensed distributors on behalf of automakers. Car owners searching for a simpler way to locate interior accessories for cars, trucks and sport utility vehicles can now benefit from the Auto Pros USA company. This company is now supplying car radios in preowned condition as well as additional interior parts. Parts suppliers now offering used condition auto parts now fill up the company database with these available parts. Pricing has been negotiated in advance to help supply reduced costs to buyers at http://www.autoprosusa.com.
The engineering of automobiles includes both interior and exterior parts used in production of vehicles. Some automakers produce parts in-house and others combine manufacturing with third party licensed manufacturers. OEM installations for parts like radios, dashboard electronics and steering columns are used to provide a specific set of parts not always found through retail sale when replacement is required.
The radio units and other accessories that are now available for immediate fulfillment are designed for easier installation and are taken from gently used vehicles to provide higher quality installs.
The AutoProsUSA.com company created its website earlier this year and has installed a searchable database of suppliers. The changeover to this new way of helping consumers search for parts is providing an easier to use resource on the Internet. A customized quotation center for pricing is now published on the company website.
This tool uses the parts year and the make to provide a match inside the company database. Pricing is now returned from one or multiple suppliers with in stock parts. Consumers now use this alternative pricing generation system aside from the toll-free company number in place.
Database updates that are now applied daily by the Auto Pros company are one method of keeping pricing current and parts stock accurate. New videos have been launched on the company website to offer an equally easy way to receive parts information.
Parts videos are now created to introduce the types of units available as well as provide ordering information. These videos are now part of the extended marketing put forth by this company to promote its parts available for sale online. One of the current videos can be viewed at http://www.youtube.com/watch?v=dr0oVo-PvHA and additional videos are now in production.
Owners of junkyards, salvage companies and other part supply companies can now make formal contact with the Auto Pros company to list parts for sale to consumers online. Suppliers able to offer warranties and parts in above average condition are encouraged to use the following data for contact:
Auto Pros USA
1270 Crabb River Rd.
‪Richmond, TX 77469
(888) 230-1731
(713) 560-7017
About AutoProsUSA.com
The AutoProsUSA.com company database now lists thousands of preowned parts ready for immediate sale and distribution to consumers in the U.S. This company works closely to provide better pricing for consumers and faster distribution of ordered parts. A daily update schedule for the parts database helps keep pricing and stock numbers accurate for research. The AutoProsUSA.com company website features this new quotation system for all parts listed inside of the growing database of preowned auto parts. Both domestic and imported parts now exist for research and each part or accessory includes warranty protection.