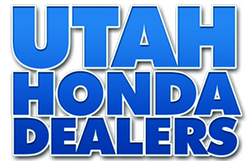 Safety is one of the core values of Utah Honda Dealers and Honda Vehicles
Mesa, AZ (Vocus) November 25, 2010
Utah Honda Dealers Association compiled their list of top five car safety features in order to help consumers, especially those with children, choose a vehicle that will best protect them. The 2011 Honda Accord recently earned the best possible 5-star overall vehicle score in the new, more stringent government new car assessment program. Honda is no stranger to safety and is consistently updating their vehicles with new technology for a safer ride.
Top five safety features:
1. Anti-lock Braking System or ABS: ABS stops the wheels on a car or truck from locking up when brakes are applied. This system increases steering control during hard brakes and improves the driver's ability to control their vehicle and remain safely on the road without going into a skid.
2. Front and side airbags: While driver-side air bags and passenger-side air bags have been standard in cars for a number of years, new vehicles are employing side airbags to help protect passengers in the event of a side-swipe or collision from the side. Side air bags should be occupant sensitive.
3. Vehicle Stability Assist™. This system "aids the driver in retaining control of the vehicle if side slippage is detected during oversteer or understeer conditions. When the driver is cornering or must make a sudden maneuver and traction loss is detected, the system will engage to help restore the driver's intended course," according to Honda.com
4. Tire pressure monitoring. A warning will alert drivers if tire pressure gets below a certain level. Dangers of low air pressure can include a flat tire or a tire about to pop.
5. Rollover sensors: These detect if the car is about to rollover and help correct the car before an accident happens.
"Safety is one of the core values of Utah Honda Dealers and Honda Vehicles," says Ron Henson, president of Utah Honda Dealers Association. "Our wish is that everyone stay safe throughout the holiday season."
UHDA is a leader in the automobile industry, offering a wide selection of Honda Accords, Civics, Crosstours, Insights, Fits, Odysseys, Pilots, Elements and Ridgelines.
For more information on the Utah Honda Dealers Association or current trends in the industry:
Contact: John Wright
Company: Utah Honda Dealers
http://www.UtahHondaDealers.com
Phone: 480-833-8111
# # #