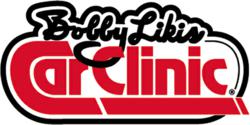 Back to school - which means football for both parents and kids - is a terrific time to talk about how dads are now carrying the ball differently in the carpooling game.
(PRWEB) September 27, 2011
In a national car poll in August, Harris Interactive surveyed 471 dads across the country about carpooling and other family-oriented responsibilities. Eighty percent of respondents said they take an active role in daily family life, and 70% of those responding shuttle kids to school, as well as before- and after-school activities. Car-talk host Bobby Likis thought this would intrigue his Car Clinic audience, comprised of, what else, drivers, many of whom are male and fathers.
Since minivans are the traditional carpooling vehicle of choice, Likis asked Clawson how that mom-mobile dovetailed into the male psyche. Clawson clarified, "Men don't want a vehicle that questions their masculinity, which is a direct link back to minivan category. What we learned (from the poll) is that men haven't stopped living their own lives with activities like golfing & tailgating, and they don't want to pull up in a mini-van. They much rather have the style & image of an SUV, more consistent with image they want to project."
For how GM will use this survey with regard to designing future automobiles, listen to Likis' chat with Clawson at http://www.CarClinicNetwork.com/Clawson.
About Bobby Likis: Bobby Likis is the only car-talk host on commercial radio named to the "Talkers 250," the list of the top 250 talk-show hosts in America. For more information about automotive expert Bobby Likis and the Car Clinic Network, visit http://www.CarClinicNetwork.com.
Got a car question of this car expert? Call live every Saturday, 10a-12n ET, 888-Car-Clinic (888-227-2546)
No question? Then tune in for a fast ride every Saturday, 10a-12n ET, Car Clinic live videocast: http://www.WatchBobbyLive.com
###