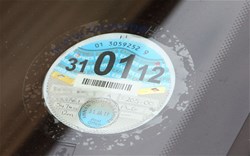 It is good that the government is attempting to reduce red tape
(PRWEB UK) 22 October 2012
For some time now, UK motorists have been able to buy their car tax online at direct.gov.uk without having to produce evidence of insurance. This is because when you apply for a tax disc online your bike, van or car insurance is automatically checked against the insurance database run by the Motor Insurers' Bureau (MIB).
However, when a driver chooses to buy road tax for their vehicle at the Post Office they have to provide a valid certificate in order to prove that they have car insurance.
Thanks to the recently introduced Continuous Insurance Enforcement (CIE) rules this could be about to change. The Motor Insurance Database (MID) is now compared regularly with the DVLA's records to identify registered keepers of vehicles with no insurance which could render the requirement to show an insurance certificate at the Post Office unnecessary.
The CIE rules mean that it is now illegal to own a vehicle without it being insured – unless it has a been declared off road with a Statutory Off Road Notification (SORN).
Ashton West, MIB Chief Executive commented: "The introduction of Continuous Insurance Enforcement last year was always designed to provide a more robust and technology driven solution to ensuring that vehicles have insurance in place".
Andrew Goulborn, Commercial Director for car insurance comparison site Tiger.co.uk, commented: "It is good that the government is attempting to reduce red tape. However, if the proposal does go ahead we need to be confident that the process is accurate at detecting whether or not car insurance is actually in place. The latest figures on uninsured drivers suggest that there are an estimated 1.2 million uninsured on the road. We need to make ensure that whatever method is put in place does not make it easier to drive without a valid policy".
About http://www.tiger.co.uk
Tiger.co.uk is a trading name of Call Connection Ltd. Tiger.co.uk is a UK based, independent motor insurance comparison site, offering insurance quotes from over 150 insurance brands. Call Connection Ltd is authorised and regulated by the Financial Services Authority (number 308374).