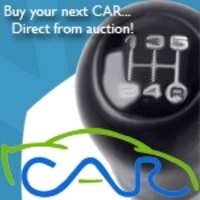 "Buy your next vehicle direct from auction!"
Buford, GA (PRWEB) October 21, 2010
Consumers Auto Resource LLC has expanded its "Buy your next C.A.R. direct from auction" offering to include Atlanta, Richmond, and Miami.
"At C.A.R., we believe the consumer has a right to buy the second largest purchase in their lives with a true competitive advantage. It is our job to provide each of our partners… the consumers... with all of the necessary tools possible to make a truly educated and informed buying decision in regards to your next vehicle purchase," says Geoffrey Robbins, Founder of C.A.R.
This concept; buying high quality and pre-inspected vehicles from a vast auction inventory is not something new: in fact, dealers have been taking advantage of this concept since the inception of the automotive industry. This is where the dealers have the opportunity to "buy low" and "sell high". Traditionally, consumers have been excluded from this, the world's largest virtual-lot… until now.
###