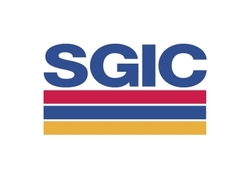 While there's no substitute for good driving and concentration, this technology could lead to a dramatic decrease in the number of rear-end collisions
Adelaide, SA (PRWEB) February 7, 2009
SGIC has welcomed new technology that helps drivers avoid rear-end bingles, the most common type of collision.
The low-speed collision avoidance technology will first appear in Australia on the new Volvo XC60 SUV, due to be released next month.
SGIC State Manager Lee Jameson said it was hoped other car manufacturers would follow Volvo's lead and include the technology, which was expected to not only reduce the risk of rear-end collisions but help reduce car insurance premiums.
"While there's no substitute for good driving and concentration, this technology could lead to a dramatic decrease in the number of rear-end collisions," Ms Jameson said.
"Based on our claims data, rear-enders cost South Australian drivers and insurers more than $23 million* a year, and this figure doesn't take into account any emotional and physical distress."
"Volvo should be congratulated on looking to address this problem. We believe this technology is a practical step forward in tackling the problem of rear-enders."
The technology, coined as 'City Safety', involves a sensor at the top of the windscreen that detects if the car is at risk of colliding with a car ahead. If the driver does not taken corrective action in time, the brakes will be applied automatically to either minimise the impact, or avoid it altogether.
SGIC estimates there are more than 7,000 rear-enders* on South Australian roads each year, with driver inattention usually to blame.
Ms Jameson said collision avoidance technology was usually part of a car's cruise control system and did not operate at common collision speeds. The technology from Volvo, however, is always operational and works for speeds up to 30km/h - the range at which most collisions occur.
"We're very confident this technology will reduce the likelihood of the XC60 being involved in a collision," she said.
"This is set to be reflected in our pricing, and we estimate the cost of a car insurance premium for this car will be around 20 per cent cheaper than the premium for similar cars that don't have this technology.
"We're encouraging other manufacturers to follow Volvo's lead and make this kind of collision avoidance technology commonplace for Australian drivers."
SGIC** is a member of the international Research Council for Automobile Repairs (RCAR), which has been testing the Volvo technology for the past three years.
*Based on SGIC claims data.
**As part of Insurance Australia Group.
About SGIC
SGIC is a leading insurance provider in South Australia offering car insurance premiums, business insurance, home insurance, health insurance and more.
# # #