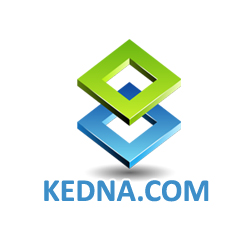 It's a fact that car dealership companies and individuals sell more – even in a fiercely competitive marketplace – when they invest in classified ads
(PRWEB) July 09, 2012
Car Dealership's companies and individual car sellers who are struggling to find an edge in today's competitive, crowded and tough marketplace can now head to Kedna.com and take advantage of the company's affordable and effective car classifieds solution.
At Kedna.com, car dealership's companies and individual sellers can promote an unlimited number of cars to local buyers in nearly 19,000 distinct areas across the country for free. And to enhance their car advertising results, they can take advantage of features that are unavailable on other classified ad websites, including the ability to list their Twitter account, feature YouTube videos, and share their ads over Facebook, Twitter and Google +.
"Car ads can be an expensive and risky proposition," commented Jose Noriega, Vice President and General Manager of Kedna Classifieds. "Fortunately, at Kedna.com, we take the cost and risk out of the equation, and provide an ideal platform for car dealership companies and individual sellers to connect with motivated buyers online who are actively looking to enter into a transaction."
Added Noriega: "It's a fact that car dealership companies and individuals sell more – even in a fiercely competitive marketplace – when they invest in classified ads. Kedna.com gives them the edge they need and helps them reach more buyers in more places."
Car Dealership companies and individual sellers that want an edge in a competitive marketplace, and need an affordable and effective way to promote their cars online, can visit Kedna.com now and get started on a car classifieds solution that's easy, quick and proven to work.
For more information or media inquiries, contact Jose Noriega at (305) 647-2200 or email j.noriega(at)kedna.com.
About Kedna.com.
Launched in the U.S. in 2006, Kedna Classifieds (formerly Best Way Classifieds) is a family-based company headquartered in Homestead, FL. Each month, Kedna.com attracts millions of unique visitors, who browse hundreds of thousands of classified ads. Currently, the website reaches 18,868 areas across the US – with more being added on a regular basis. Kedna.com's mission is to deliver free ads and affordable online advertising, as well as provide online marketing services to help businesses improve their online accessibility. Learn more at http://www.kedna.com.