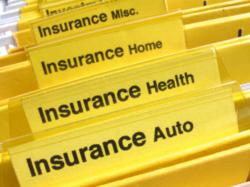 We aim to help consumers maximize their savings by providing as much news, money-saving tips, and opportunities to compare as possible.
New York, NY (PRWEB) July 27, 2012
InsuranceQuotesUSA.com, part of the Insurance Quotes USA Finance network, is an all-in-one stop for news, tips, and quotes on car insurance. From current statistics, the company reveals the average car insurance quotes by age. "Consumers will get the best auto insurance rates from most companies if they are between the ages of 40 and 60," said Eric, Senior Advisor of InsuranceQuotesUSA.com. "Your spouse, house, and financial responsibilities all play an important factor on your car insurance premium. Drivers between the ages of 40 and 60 usually have already settled down with a family and drive responsibly."
"We hope by releasing the information would help consumers understand more about how car insurance premium is determined and know what to expect when obtaining quotes," said Eric.
From recent studies and months of system statistics to date, the company reveals the following average car insurance quotes by page:
Age - Average Rate
16 - $4,033
17 - $3,612
18 - $3,211
19 - $2,523
20 - $2,392
21 - $2,100
22 - $2,002
23 - $1,899
24 - $1,768
25 to 29 - $1,567
30 to 34 - $1,510
35 to 39 - $1,492
40 to 44 - $1,401
45 to 49 - $1,332
50 to 54 - $1,250
55 to 59 - $1,193
60 to 64 - $1,163
65 to 69 - $1,143
70 to74 - $1,169
75 to 79 - $1,242
80 to 84 - $1,410
85 to 89 - $1,490
90 to 94 - $1,723
95 plus - $2,231
"After speaking with several insurance companies, they have told us one common fact - that younger drivers tend to take more risks," said Eric. Statistics show of all the licensed drivers in the United States, drivers with the age 24 and under accounted for less than 13% of the total licensed drivers but were involved in 21% of fatal crashes and 27% of all accidents.
"Although the age factor has a significant impact to car insurance premium, there are several things consumers can do to save more on car insurance, such as taking a defensive driving course for additional 10% discount," Eric added.
InsuranceQuotesUSA.com offers a fast, secure, and easy to use platform which allows consumers to compare quotes from multiple companies at the same time. "Consumers can compare and save more than $800 on car insurance with us," Eric continued. "We had one individual who managed to save over $828 on a new policy with similar coverage."
About the Insurance Quotes USA Network
The Insurance Quotes USA (IQUSA) network currently has 4 web properties within the network - InsuranceQuotesUSA.com, AffordableInsurancePlans.com, InsuranceCalculator.net, and PropertyInsuranceCoverage.com. Each website serves a unique purpose for consumers in the United States. With the company's I.Q.U.S.A. service model - Instant insurance quotes, Quotes from multiple companies, Unbeatable coverage types, Smooth user experience, and Affordable policy rates - the company aims to build a strong online presence in the insurance industry through new domain acquisitions and development. In addition to car insurance, the IQUSA network also provides home, health, life, business, and travel insurance quotes.
How does InsuranceQuotesUSA.com work? When a zip code is entered, the system automatically determines the location of the zip code, connects with insurance providers in the specific area, and then displays quotes from multiple companies on the screen. The entire process completes in a matter of seconds. Compare and save money on affordable insurance plans today.