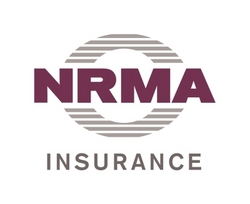 (PRWEB) February 26, 2010
A road test, conducted by car insurance provider NRMA Insurance, has exposed the true dangers of texting while at the wheel, with drivers taking their eyes off the road for an average of 22 metres or 1.4 seconds at a time*.
The test also revealed participating drivers glanced at their phone an average of 38 times – or 70 per cent of the time – while sending a one-sentence message and driving at a speed of 60 km/h.
NRMA Car Insurance spokesperson Robert McDonald said the results were a confronting insight into the dangers of sending and receiving text messages while driving.
"We clearly have an appetite for mobile phones and the convenience of immediate communication," he said.
"But we need to resist the urge of sending or reading a text message while at the wheel. It's not only dangerous for the driver, but also for everyone else in their car or on the road around them."
Mr McDonald said it was risky doing anything else while driving, such as eating or drinking, checking our appearance or smoking.
"If you lose focus while behind the wheel, even if it is only for a split second, the consequences can be serious," he said.
"If you need to read or send a message urgently then pull over and read it in a safe place."
It is illegal in Queensland to drive while using a hand-held mobile phone, with a minimum penalty of a $300 fine and three demerit points. Learners and P1 drivers are also banned from using hands-free mobile phones**.
*The road test was conducted on a closed circuit, private road. Ten drivers (aged 20 to 54) texted an identical message ("The quick brown fox jumps over the lazy dog") while driving at 60km/h. The drivers faces were filmed with eye movements recorded – a single eye movement is referred to as a 'glance'.
** http://www.transport.qld.gov.au
About NRMA Insurance
NRMA Insurance is a provider of car insurance, home insurance, travel insurance, motorcycle insurance, business insurance and more in Queensland.