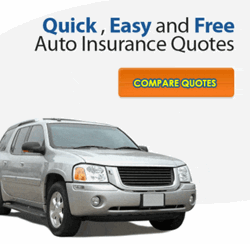 We aim to help consumers maximize their savings on car insurance by providing money-saving tips on a regular basis.
New York, NY (PRWEB) July 16, 2012
AffordableInsurancePlans.com, part of the Insurance Quotes USA network, is an all-in-one stop for information, tips, and quotes on car insurance plans. The company has recently conducted surveys with several insurance companies. At this time, consumers can save up to 44% on average by dropping comprehensive and collision coverage on 10-year-old vehicles, and up to 81% for newer vehicles.
"Young drivers can purchase used vehicles (more than 8 years old) in the $5,000 range and enjoy up to 55% additional savings on car insurance premium," said Eric, Senior Advisor of AffordableInsurancePlans.com.
Research indicates the portion of collision and comprehensive coverage in an insurance policy varies from year to year:
For vehicles dated back in 1999, dropping comprehensive and collision coverage will reduce the cost on car insurance by 31%.
For vehicles dated 2000: 35%
2001: 39%
2002: 44%
2003: 49%
2004: 55%
2005: 64%
2006: 69%
2007: 73%
2008: 76%
2009: 78%
2010: 80%
2011: 81%
By dropping the collision and comprehensive coverage, consumers can save up to 81% on 2011 vehicles. However, AffordableInsurancePlans.com does not recommend removing collision and comprehensive coverage on vehicles less than 8 years old. Vehicles less than 8 years of age are usually valued more than $5,000.
For vehicles that are valued in the $3,000 to $5,000 range, it doesn't make sense financially to buy comprehensive and collision coverage for, especially for young and inexperienced drivers. Young drivers tend to get involved with accidents more frequently than experienced drivers, resulting in a higher combined amount of deductibles paid on repairs. Sometimes, it is a lot easier and logical to purchase low-cost or used vehicles for young drivers as "practice" vehicles until they gain enough experience.
In a release dated earlier, AffordableInsurancePlans.com also recommends a list of high profile vehicles that consumers should avoid.
AffordableInsurancePlans.com offers a fast, secure, and easy to use platform which allows consumers to compare quotes from multiple companies at the same time. "Consumers can compare and save more than $800 on car insurance with us," Eric continued. "We had one individual who managed to save over $828 on a new policy with similar coverage."
About the Insurance Quotes USA Network
The Insurance Quotes USA (IQUSA) network currently has 3 web properties within the network - InsuranceQuotesUSA.com, AffordableInsurancePlans.com, and PropertyInsuranceCoverage.com. Each website serves a unique purpose for consumers in the United States. With the company's I.Q.U.S.A. service model - Instant insurance quotes, Quotes from multiple companies, Unbeatable coverage types, Smooth user experience, and Affordable policy rates - the company aims to build a strong online presence in the insurance industry through new domain acquisitions and development. In addition to car insurance, the IQUSA network also provides home, health, life, business, and travel insurance quotes.
How does InsuranceQuotesUSA.com work? When a zip code is entered, the system automatically determines the location of the zip code, connects with insurance providers in the specific area, and then displays quotes from multiple companies on the screen. The entire process completes in a matter of seconds. Compare and save money on affordable insurance plans today.