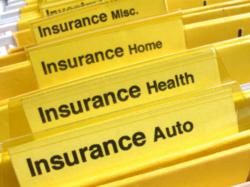 Most of the insurance providers will not tell you this up front, you need to tell them that you've completed such training to receive an additional 10%.
New York, NY (PRWEB) July 17, 2012
InsuranceQuotesUSA.com, part of the Insurance Quotes USA network, is an all-in-one stop for information, money-saving tips, and quotes on car insurance. Consumers across the nation can take advantage of its free and easy-to-use platform to obtain and compare car insurance quotes. The company reveals an additional tip for consumers to save more on car insurance - Drivers can complete certified defensive driving courses prior to obtaining quotes to save an additional 10% on car insurance premiums. "Most of the insurance providers will not tell you this up front," said Eric, Senior Advisor of InsuranceQuotesUSA.com. "You need to tell them that you've completed such training to receive an additional 10%."
A defensive driving course only takes a couple hours to complete and is designed to help drivers improve in:

Searching and eye scanning while driving
Assessing and identifying potential hazards
Watching out for factors which cause the most crashes
InsuranceQuotesUSA.com suggests consumers to follow the tips below to avoid any possible delays during the process of obtaining a certification for completing the course.
Each state is different. Make sure that the course is approved by the local state department of motor vehicles. A course approved by the New York state department of motor vehicles will most likely not work for insurance companies in California or any other state.
Most major insurance companies already provide such course. Consumers can complete the course with their insurance providers directly.
In some states, consumers are given the option to complete this course online.
Completing a defensive driving course can also help drivers with poor driving history by reducing up to 4 points on their licenses.
InsuranceQuotesUSA.com has modified its services to display insurance providers that provide additional discounts for certified drivers in priority.
In addition to the tips above, InsuranceQuotesUSA.com also recommends consumers to consider dropping collision and comprehensive coverage on used vehicles to save more on car insurance.
InsuranceQuotesUSA.com offers a fast, secure, and easy to use platform which allows consumers to compare quotes from multiple companies at the same time. "Consumers can compare and save more than $800 on car insurance with us," Eric continued. "We had one individual who managed to save over $828 on a new policy with similar coverage."
About the Insurance Quotes USA Network
The Insurance Quotes USA (IQUSA) network currently has 3 web properties within the network - InsuranceQuotesUSA.com, AffordableInsurancePlans.com, and PropertyInsuranceCoverage.com. Each website serves a unique purpose for consumers in the United States. With the company's I.Q.U.S.A. service model - Instant insurance quotes, Quotes from multiple companies, Unbeatable coverage types, Smooth user experience, and Affordable policy rates - the company aims to build a strong online presence in the insurance industry through new domain acquisitions and development. In addition to car insurance, the IQUSA network also provides home, health, life, business, and travel insurance quotes.
How does InsuranceQuotesUSA.com work? When a zip code is entered, the system automatically determines the location of the zip code, connects with insurance providers in the specific area, and then displays quotes from multiple companies on the screen. The entire process completes in a matter of seconds. Compare and save money on affordable insurance plans today.