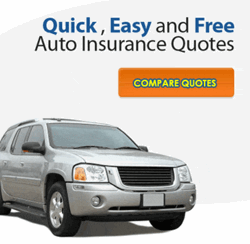 Consumers can avoid purchasing vehicles with low bumper performance rating or upgrade the bumper performance of their existing vehicles for additional discounts on car insurance.
New York, NY (PRWEB) July 17, 2012
AffordableInsurancePlans.com, part of the Insurance Quotes USA network, aims to become the "go-to" website for information, tips, and quotes on car insurance. The company provides money-saving tips on a regular basis to educate and help consumers understand how car insurance works. Through research and recent communication with several insurance companies, AffordableInsurancePlans.com is pleased to reveal how the bumper performance of a vehicle can impact the insurance premium on the vehicle. "Consumers can avoid purchasing vehicles with low bumper performance rating or upgrade the bumper performance of their existing vehicles for additional discounts on car insurance," said Eric, Senior Advisor of AffordableInsurancePlans.com.
Each vehicle has its own "repair rating". Vehicles with poorly designed bumpers will score low and result in higher insurance rates. Research indicates small to mid-sized vehicles suffer the most from poorly designed bumpers. The Insurance Institute for Highway Safety (iihs.org) has conducted a research on 7 different vehicles where only 1 vehicle scored an "acceptable" rating from a series of low-speed bumper crash tests. Of all 7 vehicles tested - Smart Fortwo, Chevrolet Aveo, Mini Cooper, Toyota Yaris, Honda Fit, Hyundai Accent, and Kia Rio, Smart Fortwo scored an acceptable rating with a weighted average cost of less than $900 on repairs.
Bumpers are designed to protect the vehicle from low-speed impacts - damage to sheet metal, air-conditioning condensers, and safety equipments such as headlights should never occur when the vehicle is bumped at 3-6 miles an hour from the front, back, side, or corners.
By improving the repair rating of a vehicle, consumers can save more on car insurance. When purchasing a vehicle, consumers are often provided with a list of available upgrades in the "protection" category of the vehicle. Consumers should look for extra protection upgrades for front, back, sides, and corners. In addition, consumers can also attach customized impact foams to their vehicles.
"A lot of times such upgrades will not look pleasant to the eyes, but it is good option to reduce the cost on insurance and overall repair claims," said Eric. "You need to inform your insurance provider about such upgrades and improvements for additional savings when you obtain quotes."
In addition to the tips above, AffordableInsurancePlans.com also recommends consumers to follow a series of DIY upgrades to improve the security rating of a vehicle to further reduce the cost on car insurance.
AffordableInsurancePlans.com offers a fast, secure, and easy to use platform which allows consumers to compare quotes from multiple companies at the same time. "Consumers can compare and save more than $800 on car insurance with us," Eric continued. "We had one individual who managed to save over $828 on a new policy with similar coverage."
About the Insurance Quotes USA Network
The Insurance Quotes USA (IQUSA) network currently has 3 web properties within the network - InsuranceQuotesUSA.com, AffordableInsurancePlans.com, and PropertyInsuranceCoverage.com. Each website serves a unique purpose for consumers in the United States. With the company's I.Q.U.S.A. service model - Instant insurance quotes, Quotes from multiple companies, Unbeatable coverage types, Smooth user experience, and Affordable policy rates - the company aims to build a strong online presence in the insurance industry through new domain acquisitions and development. In addition to car insurance, the IQUSA network also provides home, health, life, business, and travel insurance quotes.
How does AffordableInsurancePlans.com work? When a zip code is entered, the system automatically determines the location of the zip code, connects with insurance providers in the specific area, and then displays quotes from multiple companies on the screen. The entire process completes in a matter of seconds. Compare and save money on affordable insurance plans today.