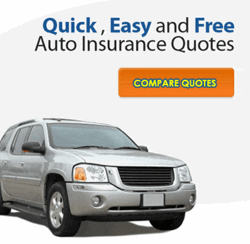 Although we specialize in car insurance, we still believe that there's so much more we can get through collaborative efforts.
New York, NY (PRWEB) July 21, 2012
AffordableInsurancePlans.com, part of the Insurance Quotes USA finance network, is an all-in-one stop for news, tips, and quotes on car insurance. The company is in the process of developing a book composed of money-saving tips on car insurance, which will be presented in digital format and accessible online on all the websites within the network. "We believe in the power of collaboration," said Eric, Senior Advisor of AffordableInsurancePlans.com. "Although we have a team of experts providing useful information and tips on a regular basis, we believe that there's so much more we can achieve by combining the knowledge from the community."
"If you have a website, we can include it in the reference section of the book, so you will receive advertising opportunities from your valuable input," said Eric.
Interested candidates can send an email to the editorial team at editorial(at)affordableinsuranceplans(dot)com and answer the following fields:

Your First and Last Name
Your Email Address
Your Personal Money-Saving Tip(s) (Please also include how much you have saved as well)
Your Website (If any)
"We welcome and accept all submissions, even if the method is well-known," Eric continued. "For example, if installing black box recorders has helped you save money on car insurance, we want to hear how much."
"We are very excited to see what we can come up with from all the submissions from the general public," said Eric. "We believe the finalized product will be an amazing reference to everyone who is looking to save more on car insurance."
AffordableInsurancePlans.com offers a fast, secure, and easy to use platform which allows consumers to compare quotes from multiple companies at the same time. "Consumers can compare and save more than $800 on car insurance with us," Eric continued. "We had one individual who managed to save over $828 on a new policy with similar coverage."
About the Insurance Quotes USA Network
The Insurance Quotes USA (IQUSA) network currently has 3 web properties within the network - InsuranceQuotesUSA.com, AffordableInsurancePlans.com, and PropertyInsuranceCoverage.com. Each website serves a unique purpose for consumers in the United States. With the company's I.Q.U.S.A. service model - Instant insurance quotes, Quotes from multiple companies, Unbeatable coverage types, Smooth user experience, and Affordable policy rates - the company aims to build a strong online presence in the insurance industry through new domain acquisitions and development. In addition to car insurance, the IQUSA network also provides home, health, life, business, and travel insurance quotes.
How does AffordableInsurancePlans.com work? When a zip code is entered, the system automatically determines the location of the zip code, connects with insurance providers in the specific area, and then displays quotes from multiple companies on the screen. The entire process completes in a matter of seconds. Compare and save money on affordable insurance plans today.