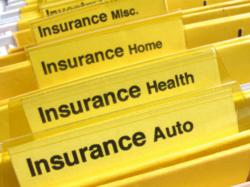 If you have any money-saving tips, please let us know. We aim to become the "go-to" website for news, tips, and quotes on car insurance.
New York, NY (PRWEB) July 22, 2012
InsuranceQuotesUSA.com, part of the Insurance Quotes USA Finance network, is an all-in-one stop for news, tips, and quotes on car insurance and many other types of insurance coverage. The company has recently opened submissions for money-saving tips from the general public. From all the submissions to date, the company has selected and prepared a list of the top 10 most common and effective ways to save more on car insurance. "We have received more than 175 submissions in a matter of days," said Eric, Senior Advisor of InsuranceQuotesUSA.com. "In the mean time while we continue to collect more submissions and finalize the final book, we would like to reveal some of the most common and effective submissions to date."
The following list of the top 10 ways to save oney on car insurance is sorted by the order of effectiveness from consumer submissions.
1. Select a Vehicle with High Safety Rating
2. Select a Low-Profile Vehicle
3. Research and Approach Top Rated Companies First
4. Compare Quotes from Multiple Companies
5. Combine Insurance Policies
6. Increase Deductibles
7. Drop Collision and Comprehensive Coverage
8. Take a Defense Driving Course
9. Install a Black Box Recorder
10. Pay in Full and with Credit Card
The company is still accepting submissions for money-saving tips. "If you have a website, we can include it in the reference section of the book, so you will receive advertising opportunities from your valuable input," said Eric.
Interested candidates can send an email to the editorial team at editorial(at)affordableinsuranceplans(dot)com and answer the following fields:

Your First and Last Name
Your Email Address
Your Personal Money-Saving Tip(s) (Please also include how much you have saved as well)
Your Website (If any)
About the Insurance Quotes USA Network
The Insurance Quotes USA (IQUSA) network currently has 3 web properties within the network - InsuranceQuotesUSA.com, AffordableInsurancePlans.com, and PropertyInsuranceCoverage.com. Each website serves a unique purpose for consumers in the United States. With the company's I.Q.U.S.A. service model - Instant insurance quotes, Quotes from multiple companies, Unbeatable coverage types, Smooth user experience, and Affordable policy rates - the company aims to build a strong online presence in the insurance industry through new domain acquisitions and development. In addition to car insurance, the IQUSA network also provides home, health, life, business, and travel insurance quotes.
How does InsuranceQuotesUSA.com work? When a zip code is entered, the system automatically determines the location of the zip code, connects with insurance providers in the specific area, and then displays quotes from multiple companies on the screen. The entire process completes in a matter of seconds. Compare and save money on affordable insurance plans today.