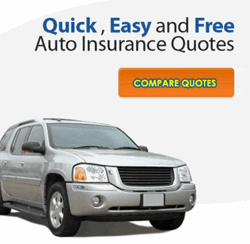 Staged car accidents are happening more and more often. We aim to educate drivers as much as possible to reduce the number of victims.
New York, NY (PRWEB) July 23, 2012
AffordableInsurancePlans.com, part of the Insurance Quotes USA Finance network, aims to become the "go-to" resource for news, information, tips, and quotes on car insurance. The company reveals critical steps drivers need to follow to protect themselves from being the victims of staged car accidents. "The rate of automobile accident crime has been increasing throughout the nation," said Eric, Senior Advisor of AffordableInsurancePlans.com. "We aim to educate as many individuals as possible to reduce the number of victims suffering from staged car accidents."
"Any car accident, at fault or not, will have a negative impact to your driving history and potentially affect your insurance premium," said Eric.
AffordableInsurancePlans.com recommends drivers to follow the steps below during car accidents that appear to be staged.
1. Do not panic. Look for signs of staged automobile accident crimes.
2. Criminals often rage and slam on the vehicle. Do not get out of the vehicle. Dial 911 and report the incident to the police immediately.
3. If the accident appears to be staged with no visible damage to any vehicle or injury to anyone. In addition to reporting to the police immediately, a second option would be to drive to the nearest police station to seek for immediate help and protection.
4. Take pictures of all the individuals and vehicles involved in the crime scene from inside the vehicle. Draw down any useful information such as license plates.
5. Consider installing a dashboard camera. A dashboard camera will provide video proof of the staged accident.
About the Insurance Quotes USA Network
The Insurance Quotes USA (IQUSA) network currently has 3 web properties within the network - InsuranceQuotesUSA.com, AffordableInsurancePlans.com, and PropertyInsuranceCoverage.com. Each website serves a unique purpose for consumers in the United States. With the company's I.Q.U.S.A. service model - Instant insurance quotes, Quotes from multiple companies, Unbeatable coverage types, Smooth user experience, and Affordable policy rates - the company aims to build a strong online presence in the insurance industry through new domain acquisitions and development. In addition to car insurance, the IQUSA network also provides home, health, life, business, and travel insurance quotes.
How does AffordableInsurancePlans.com work? When a zip code is entered, the system automatically determines the location of the zip code, connects with insurance providers in the specific area, and then displays quotes from multiple companies on the screen. The entire process completes in a matter of seconds. Compare and save money on affordable insurance plans today.