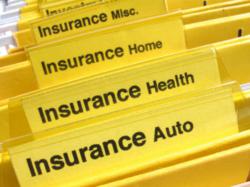 We believe this upgrade will properly accommodate the server needs of the new acquisition.
New York, NY (PRWEB) July 23, 2012
InsuranceQuotesUSA.com, part of the Insurance Quotes USA Finance network, is an all-in-one stop for news, tips, and quotes on car insurance. The company has recently upgraded servers to accommodate the new acquisition of InsuranceCalculator.net. "We have purchased and allocated additional resources to the servers handling our web services," said Eric, Senior Advisor of InsuranceQuotesUSA.com. "We believe that this upgrade is necessary and a positive investment to maintain the growth of our entire network and its domains."
This new upgrade will improve the access speed and reduce the load time of all the websites in the network. The new upgrade has been deployed in Washington D.C. and major metropolitan cities in the Eastern United States will receive the most benefits.
As the server change propagates and applies across the United States, the following cities will feel a difference in the overall performance of all the websites in the network: New York, Chicago, Philadelphia, Jacksonville, Boston, Washington, Miami, and Pittsburgh.
About the Insurance Quotes USA Network
The Insurance Quotes USA (IQUSA) network currently has 3 web properties within the network - InsuranceQuotesUSA.com, AffordableInsurancePlans.com, and PropertyInsuranceCoverage.com. Each website serves a unique purpose for consumers in the United States. With the company's I.Q.U.S.A. service model - Instant insurance quotes, Quotes from multiple companies, Unbeatable coverage types, Smooth user experience, and Affordable policy rates - the company aims to build a strong online presence in the insurance industry through new domain acquisitions and development. In addition to car insurance, the IQUSA network also provides home, health, life, business, and travel insurance quotes.
How does InsuranceQuotesUSA.com work? When a zip code is entered, the system automatically determines the location of the zip code, connects with insurance providers in the specific area, and then displays quotes from multiple companies on the screen. The entire process completes in a matter of seconds. Compare and save money on affordable insurance plans today.