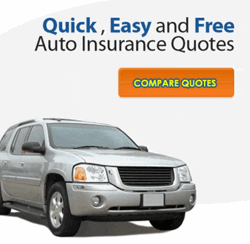 We want to give back to the community from the overwhelming amount of feedbacks we have received.
New York, NY (PRWEB) July 24, 2012
AffordableInsurancePlans.com, part of the Insurance Quotes USA Finance network, is an all-in-one stop for news, tips, and quotes on car insurance. The company has recently opened its doors for submissions on money-saving tips on car insurance from the general public. "So far we have been receiving tens to hundreds of submissions a day," said Eric, Senior Advisor of AffordableInsurancePlans.com. "It's simply incredible." Due to the rapid submissions, the company has decided to stop accepting submissions on Friday July 27. In addition, the company is pleased to announce that all the participants will have a chance to win a free iPad 2.
"We have purchased 5 of the latest iPad 2s to give away," said Eric. "We want to give back to the community from the overwhelming amount of feedbacks we have received."
"From all the submissions received to date, we were able to quickly analyze them and compile a list of the top 10 ways to save money on car insurance," Eric added. "We are still accepting submissions and we believe the final product will be an amazing read and reference to many."
In addition to a chance to win an iPad 2, participants will also receive potential advertising opportunities. "If you have a website, we can include it in the reference section of the book, so you can receive potential advertising value from your valuable input once we release the final product." Eric explained.
Interested candidates can send an email to the editorial team at editorial(at)affordableinsuranceplans(dot)com and answer the following fields:

Your First and Last Name
Your Email Address
Your Personal Money-Saving Tip(s) (Please also include how much you have saved as well)
Your Website (If any)
To be eligible, the identities of the participants will be confirmed. AffordableInsurancePlans.com suggests interested participants to use their real names and emails.
About the Insurance Quotes USA Network
The Insurance Quotes USA (IQUSA) network currently has 3 web properties within the network - InsuranceQuotesUSA.com, AffordableInsurancePlans.com, and PropertyInsuranceCoverage.com. Each website serves a unique purpose for consumers in the United States. With the company's I.Q.U.S.A. service model - Instant insurance quotes, Quotes from multiple companies, Unbeatable coverage types, Smooth user experience, and Affordable policy rates - the company aims to build a strong online presence in the insurance industry through new domain acquisitions and development. In addition to car insurance, the IQUSA network also provides home, health, life, business, and travel insurance quotes.
How does AffordableInsurancePlans.com work? When a zip code is entered, the system automatically determines the location of the zip code, connects with insurance providers in the specific area, and then displays quotes from multiple companies on the screen. The entire process completes in a matter of seconds. Compare and save money on affordable insurance plans today.