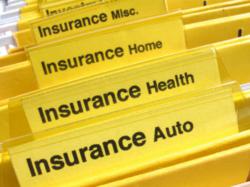 We aim to help consumers maximize their savings by providing as much money-saving tips and opportunities to compare as possible.
New York, NY (PRWEB) July 27, 2012
InsuranceQuotesUSA.com, part of the Insurance Quotes USA Finance network, is an all-in-one stop for news, tips, and quotes on car insurance. The company is pleased to announce that consumers with existing auto insurance policies can benefit from "switch and save" discounts and save an additional 5% to 15% on car insurance quotes. "We aim to help you maximize your savings as much as possible," said Eric, Senior Advisor of InsuranceQuotesUSA.com. "We have worked with insurance companies and independent brokers who provide such discounts."
The company has worked with its advertisers and has modified its listing services to display insurance providers who offer "switch and save" discounts in priority. "When you get in contact with an insurance company, please also ask and confirm with the insurer of such discount." Eric explained. "Please also note that this type of promotion may also apply to other insurance coverage such as home, health, life, business, and travel insurance."
In addition to the tips above, InsuranceQuotesUSA.com also recommends consumers to be aware of the top-rated insurance companies in different regions within the United States and approach them first. Top-rated insurance companies often employ such practice in their promotional and advertising campaigns to attract more prospects.
About the Insurance Quotes USA Network
The Insurance Quotes USA (IQUSA) network currently has 4 web properties within the network - InsuranceQuotesUSA.com, AffordableInsurancePlans.com, InsuranceCalculator.net, and PropertyInsuranceCoverage.com. Each website serves a unique purpose for consumers in the United States. With the company's I.Q.U.S.A. service model - Instant insurance quotes, Quotes from multiple companies, Unbeatable coverage types, Smooth user experience, and Affordable policy rates - the company aims to build a strong online presence in the insurance industry through new domain acquisitions and development. In addition to car insurance, the IQUSA network also provides home, health, life, business, and travel insurance quotes.
How does InsuranceQuotesUSA.com work? When a zip code is entered, the system automatically determines the location of the zip code, connects with insurance providers in the specific area, and then displays quotes from multiple companies on the screen. The entire process completes in a matter of seconds. Compare and save money on affordable insurance plans today.