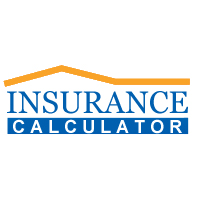 New York, NY (PRWEB) February 15, 2013
Insurance Calculator Inc., America's leading auto insurance brokerage company, is pleased to release a car insurance search engine on its website hosted at http://car.insurancecalculator.net
"Whether if you are looking for car insurance, truck insurance, recreational vehicle insurance, motorcycle insurance, ATV insurance, collector or classic vehicle insurance, commercial insurance, or military car insurance, we work with many insurance companies and independent providers throughout the nation to fulfill your needs in the process of becoming insured," said Stephanie Vettaikam, VP of Marketing, Insurance Calculator Inc. "Even if you are currently insured, we work closely with our partners to maximize your savings on switch-and-save discounts."
The car insurance search engine is very easy to use and straight forward. Upon submission of a ZIP code, the search engine will return quotes from eligible providers within a 10-mile radius of the ZIP code location, sorted by cost, coverage available, and customer service. Users will be able to compare quotes from the top-rated companies in a matter of seconds.
"An average consumer saves $682 by using our insurance search engine," Stephanie added.
For more information, or to get started, please visit http://car.insurancecalculator.net