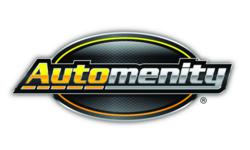 The come-to-you auto service was designed around the way people live and work
Rockville, MD (PRWEB) August 30, 2012
Automenity, a regional auto repair and maintenance provider that offers a novel twist on a century old right of passage for all auto owners, launched another innovation this summer.
For several years now the young company that has made the repair and servicing of your vehicle as simple as paying an online bill now makes it even easier.
Most people dread taking their vehicle to the dealership or repair facility. Just the thought can reduce even an MBA to almost panic says Josh Johnson, Co-Founder of the company. Johnson got his feet wet in the industry at a D.C. area BMW dealership and remembers well the stress level of those that had to bring in their vehicle for even the simplest of things, an oil change. So, after a hundred years of doing the same thing the same way, he (Johnson) decided it was time for a change.
The come-to-you auto service was designed around the way people live and work said Johnson and at a time when you can have just about anything delivered to your home or office, why not your auto repair and servicing.
Up until recently, a customer of Automenity would have to call in and schedule an appointment just as they would with their current repair/service shop. The big difference being that the appointment was one they could keep while changing nothing about their normal routine. Now says Johnson, the service is able to take place in real time. "By scheduling days that we are on site at one of roughly 100 of the properties that we currently serve, our customers simply drop off their keys to a service advisor as they head in to work in the morning and by afternoon the service is complete and they're on their way home. No time lost from work, no arranging for rides or any of the other hassles that accompany the typical servicing of your vehicle"
Johnson says "It's the century where convenience is king and, it's about time that convenience caught up with the automotive industry"
Automenity is an on-site automotive service and repair company serving the Maryland, D.C. and Northern Virginia markets. They service all makes and model vehicles from Kia to Maserati and service your vehicle right at your place of work or at your home. Customers also enjoy rates that are 12-40% less than nationally branded shops or dealerships. For more information on Automenity visit:
http://www.automenity.com