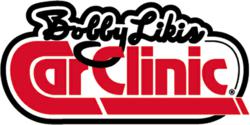 Wrench-in-hand was yesterday's principal automotive tool. Today, information-in-hand rules.
(PRWEB) November 06, 2012
Host of nationally syndicated car-talk program "Bobby Likis Car Clinic," Bobby Likis interviewed Jeff Lagges, President of Alldata, from the Alldata booth at the extensive Automotive Aftermarket Products Expo (AAPEX) show in Las Vegas last week. Full interview posted later this week on Bobby Shares the Mic with...Jeff Lagges and on YouTube.com/BobbyLikis.
Predicted Likis, "This will be a telling talk because of the burgeoning need of professional independent automotive service centers to quickly access the right information necessary to repair and service today's vehicles." He was right. Adds Likis after the interview, "Jeff began his career as a driveability technician with certifications in ASE, California Smog, GM/AC Delco, and IM240 Emissions. He also was a service writer and ran a fleet operation which serviced the City of Los Angeles area shuttle services. Jeff started at ALLDATA in 1990 on the import editing team and is now President. I say that to say this...this man knows the automotive service business."
During the Likis interview, Lagges revealed how Alldata is delivering on its commitment to provide professional automotive service technicians with a most important tool: information. Central to the process is securing the technical info needed to properly diagnose cars, collating it to match specific vehicle/component needs, placing it in a cloud and making it available real- time to all technicians. Alldata's apps for phones, pads -- anything mobile -- connects one technician in New York to another professional in San Diego to another in Detroit.
Likis sums it up, "Wrench-in-hand was yesterday's principal automotive tool. Today, information-in-hand rules."
About Bobby Likis
For more information about automotive expert Bobby Likis and the Car Clinic Network, visit CarClinicNetwork.com. For details about Bobby Likis's automotive service shop, visit CarClinicService.com. Join Bobby on Facebook at Facebook.com/BobbyLikis; on Twitter at Twitter.com/BobbyLikis; and on YouTube at YouTube.com/BobbyLikis
About ALLDATA
ALLDATA, founded in 1986, with more than 80,000 automotive repair and collision shop subscribers, is the leading provider of manufacturers' service and repair information, shop management software and customer relations tools for the automotive repair and collision industries. Professional automotive repair shops across North America depend on ALLDATA for their automotive repair information needs and to purchase parts from more than 2,200 AutoZone Commercial program locations.