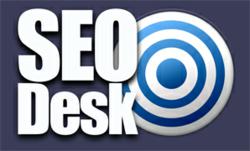 (PRWEB UK) 29 May 2013
Abacas Studios are very proud to announce the launch of their new business relationship with SEODesk. This partnership is intended to ensure that Abacas Studios provide a more effective web service for their customers and to ensure that they are better received on search engines for relevant terms.
SEODesk are one of the major UK firms in the search engine optimisation industry and they support a major number of clients in various industries. With website configuration and optimisation as much a part of the service as providing concise and relevant keyword focused content, SEODesk have a proven track record in ensuring firms can be found by the clients that are looking for them.
Abacas Studios have received a lot of success through word of mouth promotion for their product range but the firm believes that it is now time to increase market awareness of the products and services that they offer. This is why SEODesk will be providing a focus on helping the firm to promote their range of car window stickers, sticker printing and vinyl stickers. With a wide range of products and experience in this field dating back to 1999, Abacas Studios are perfectly placed to meet the demands of customers and this new partnership will help to bring new customers to them.
Both firms realise the benefit in having a sticking quality and Abacas Studios, in association with SEODesk, aim to be sticking around the top ranking of search engines and the sticker industry for many years to come.
About Abacas Studios:
Abacas Studios have been in operation since 1999, making them one of the most established digital printing self-adhesive vinyl sticker companies in the United Kingdom. Although experienced, the firm has also moved with the times, utilising modern technology and software to provide cutting edge labels that will make any person or business stand out. With next day courier service available, Abacas Studios are the firm that can get customers out of any sticky situation.