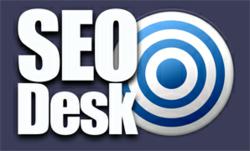 (PRWEB UK) 12 April 2013
Finding new ways to engage and interact with consumers should always be a driving force in business. While there is a great deal of focus being placed on online interaction and social engagement, there are still new ways of making contact with customers in a traditional sense. There is something familiar and heart-warming about a traditional promotional campaign but being able to provide fresh benefits is key to achieving success.
Abacas Studios are proud to announce that they have invested in an innovative style of printing software that will enable all stickers to be created with unique data. Examples of the unique data types that can be incorporated onto stickers include:
Text
Images
QR Codes
Barcodes
The information available to be included on stickers is far reaching and can assist any firm to incorporate technology into traditional marketing methods.
Utilising QR codes effectively doesn't have to be a challenge
The use of QR codes is still to properly take off with many businesses and industries but the potential is apparent. An example that Abacas Studios can provide is placing unique QR codes onto stickers which are attached to business cards, flyers or even products. The user will utilise their smart phone, the increasingly popular way that people are accessing the internet, and be taken to a specific web page. The QR code for a business card could be to the contact page of a website or to individual employee or department pages. QR codes on products can take consumers to a voucher page to thank them for their loyalty or purchase.
Car window stickers would be a perfect way to engage with car owners and passers-by. A car insurance firm or a garage may choose to utilise a QR code to direct people to their site or to a page providing insurance details. Utilising the new technology to drive people to specific content and information that is right for them is the way forward for businesses looking for a more tailored marketing approach.
Increase security or provide a tailored approach
Sticker printing can help to increase security in the workplace or at special events. Every delegate can be provided with an ID badge and content which has a label specific to them. Scanners can record people coming in and out of an event or it can even be used to record attendance in certain rooms.
For businesses looking to find out more about the needs of guests or the whereabouts of their employees, utilising the best of modern printing technology can keep them fully informed. The ability to place sequential numbers or even barcodes onto stickers ensures that every delegate or individual will have their own unique reference number, ensuring their information and their information only, is recorded for them.
Good quality vinyl stickers can catch the eye when it comes to promotion but with the new printing software utilised by Abacas Studios, firms have a greater opportunity to provide a more engaging and relevant promotional material. Combining the offline and the online or the traditional with the new is the way forward for businesses and new advances in sticker printing provides the platform for business success in 2013.