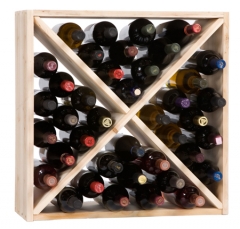 For years we have manufactured wooden wine racks. So now the question is, are there any folks out there that would like to see carbon fiber wine racks and wine cellars
Olympia, WA (PRWEB) July 26, 2012
Residents of Thurston County may not be aware that not one, but two successful ecom businesses have been operating right in Olympia. Wine Rack Store, since 1995 and Kitson Boards opened its plant doors early this year, both under the parent company of Amazing Universe.
While the process of crafting customized wine racks and wine cellars has remained virtually unchanged in its over 17 years of ecom business, the carbon fiber used on all Kitson Boards surfboards, paddle boards and wakesurf boards gave company President, Michael Kitson, something to think about.
"For years we have manufactured wooden wine racks," said Kitson via WineRackStore.com Facebook page on Sunday, "So now the question is, are there any folks out there that would like to see carbon fiber wine racks and wine cellars? We are talking about real carbon fiber. Super strong, last forever, super light, super amazing."
Carbon fiber is well known for is high strength qualities and has proven itself in the recreation board business. Based on consumer feedback, Kitson will consider crossing his board manufacturing process into his already successful wine rack business.
"I think that would be a good idea, something different," said WineRackStore Facebook fan Brent Hoskins.
Owned by Michael and Denise Kitson, Wine Rack Store has been selling quality pre-made and custom built wine racks, wine cellars and wine accessories since 1995. WineRackStore.com is A+ rated from the Better Business Bureau. All products are locally crafted in Olympia, WA and are shipped free anywhere in the contiguous United States.
Founded by Michael and Denise Kitson, Kitson Boards, LLC headquarters is located in Olympia, WA. Kitson Boards are all crafted out of the ultra durable and long lasting carbon fiber material. All production of products as well as the people behind the brand are based in North America. Kitson Boards prides itself on outstanding customer service and only the finest in recreational boarding and accessories. Free shipping is available on all surfboards, paddle boards, body boards and accessories throughout the continental USA.