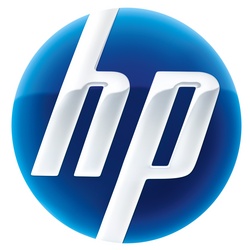 SINGAPORE (PRWEB) December 2, 2008
Through the new HP Eco Printing Assessment, enterprises can better understand the impact of printing on the environment. The HP assessment service helps calculate the current environmental impact of the imaging and printing fleet, develop a roadmap for reducing carbon footprint through changes in infrastructure, management, workflow and employee behavior, and quantify financial and environmental benefits of "going green".
In addition, HP expanded the capabilities of its carbon footprint calculator that was announced in May to include a full array of HP printing products as well as competitor products. The HP Carbon Footprint Calculator for printing allows customers to compare the carbon footprints of their existing printer fleet to that of a new, optimized fleet to understand how they can reduce their impact on the environment and reap energy savings.
HP Managed Print Services also help customers tackle specific business goals and go green – from cost and energy savings to increased efficiency. Global new customers who have leveraged HP Managed Print Services include Viacom and 3M:
With an HP Managed Print Services contract, Viacom worked with HP to reduce its global device count and is projected to save up to 25 percent in imaging and printing costs over the next three years. In addition, the environmentally conscious company is projected to experience a 50 to 60 percent increase in energy savings and to reduce its carbon emissions associated with energy by more than 28 percent(1). HP is making it easier for global technology company 3M to use less energy, recycle more and reduce the impact of imaging and printing with the deployment of HP Managed Print Services. 3M has significantly reduced its imaging and printing energy consumption through device consolidation and print management. About HP
HP, the world's largest technology company, provides printing and personal computing products and IT services, software and solutions that simplify the technology experience for consumers and businesses. HP completed its acquisition of EDS on Aug. 26, 2008. More information about HP (NYSE:HPQ) is available at http://www.hp.com/.
(1) Through automated software controls on HP imaging and printing devices including duplex and sleep modes.
© 2008 Hewlett-Packard Development Company, L.P. The information contained herein is subject to change without notice. The only warranties for HP products and services are set forth in the express warranty statements accompanying such products and services. Nothing herein should be construed as constituting an additional warranty. HP shall not be liable for technical or editorial errors or omissions contained herein.