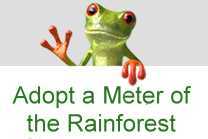 Rainforest preservation is key to reducing global warming
Los Angeles, CA (Vocus/PRWEB) March 14, 2011
Like it or not, climate change is everyone's problem. That's why Cuipo has just launched an advanced online carbon footprint calculator in partnership with UC Berkeley's Renewable and Appropriate Energy Lab. It measures the carbon emissions impact of specific lifestyle choices for both households and businesses.
Now anyone can use the carbon calculator to measure areas such as transportation, energy use, water, waste, food, goods and services. These indirect sources of carbon emissions account for more than 50% of the total carbon footprint of the typical U.S. household and are a contributing factor to global warming and climate change. This information provides a customized "diagnosis" of carbon emission sources followed by a detailed climate action plan. Users can pledge to take action and get information on how to implement green lifestyle choices to counteract global warming. Carbon footprint and financial savings are calculated for each action pledged, and summarized. Actions include a growing list of behavior changes and energy efficient technologies, from upgrading vehicle efficiency to line-drying laundry.
"We are excited to partner with UC Berkeley and incorporate their carbon footprint calculator into our living green program to combat climate change," said Cuipo CTO and co-founder Michael Fetyko. "When people can access real information about how their lifestyle choices are impacting climate change, we think they'll forge the kind of personal connection that will drive behavior change and ultimately make a huge difference in the environmental education of future generations."
The Carbon Calculator was developed by researchers at the Renewable and Appropriate Energy Laboratory (RAEL) at the University of California, Berkeley. "Rainforest preservation is key to reducing global warming. We're excited to support the Cuipo initiative with our carbon calculator," said Chris Jones, lead developer of the calculator at UC Berkeley's Renewable and Appropriate Energy Lab.
About Us -
Cuipo is a conservation organization dedicated to protecting and conserving the world's rainforests and providing education to inspire individuals to mold lifelong habits for sustainable living. This mission is accomplished through innovative Web-based technology, family-oriented educational materials, and the ongoing search for easier ways to make environmental activism accessible to all. Education and awareness is a start, but it's not enough. The only way to ensure the preservation of the land is to buy it, and set it aside for permanent preservation. The Cuipo Initiative pools the contributions of individuals and corporate partners and purchases large swaths of land, and then turns it over for preservation to its 501(c)3 nonprofit sister organization.
# # #