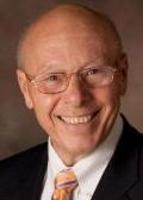 New York, NY (PRWEB) February 28, 2011
Carbon NYC hosted its first 2011 Salon Speaker Event, featuring keynote speaker, Ed Rensi, former CEO of McDonalds USA. Mr. Rensi started his McDonald's career in 1966 in Columbus, Ohio, and has held the titles of Regional Vice President, Senior Vice President Operations and Training, Senior Executive Vice President, Chief Operating Officer World Wide and, from 1984 to 1998, President and CEO McDonald's USA. Today, Mr. Rensi serves on the boards of directors of Snap On Tools, International Speedway Corporation, Great Wolf Lodge Resorts, Founding member of Remington Outdoor Foundation, Our Times, Line of Fire and SpinFresh Technology. President Ronald Reagan honored Mr. Rensi with the President's Volunteer Award, recognizing his body of charitable work including co-founding the world famous Ronald McDonald House. Over a three course meal at Kenmare, Mr. Rensi, known for his charismatic personality, spoke to Carbon Members about the role of brand and brand essence in personal and business success. The evening concluded with a lengthy and engaging discussion with the 70 Carbon Members in attendance.
The Carbon Salon Speaker Series began in 2010 with the goal of bringing speakers from a variety of industries, all leaders in their fields, to share their insights and expertise on a variety of topics from business to international affairs. The Events take place in Manhattan restaurants, chosen for environments that create a relaxed but lively setting, unlike typical business networking events. The Series provides a forum for information sharing and discussion where highly successful and interesting individuals can interact freely.
Past Carbon Event speakers include:

General (Ret) U.S. Army George Joulwan, Former Supreme Allied Commander Europe
Bob Pittman, Founder MTV, former COO of Time Warner Inc.
Jeff Bleustein, Former CEO of Harley-Davidson
Rich Pzena, CEO of Pzena Investment Management
Carbon is a New York based invitation-only social network of international business leaders. Criteria for Membership are outstanding professional achievement and a demonstrated passion for non-work related pursuits, including the arts, philanthropy, technology, sports and leisure. The foundation of Carbon Membership is integrity and a commitment to actively participate in events and support other members professionally and personally. Carbon events give Members unique access to the best that New York City has to offer, while fostering personal and business relationships.
For inquiries, please contact:
Info@CarbonNYC.com
Tel: 917-991-9243
# # #